GCT100 2023 Winners: Media, Marketing & Events
In an industry beset with stigmatic and regulatory headwinds, the way the story of cannabis is told is crucial. These are the folks who are telling that story and shaping the narrative of the plant in traditional and new media, via professional communications services, and at gatherings around the world where ideas are shared and new cannabis friends are made. Here's to the journalists, podcasters, event-planners and PR pros.
See all of the GCT100 nominees for Media, Marketing & Events.
---
Events Winners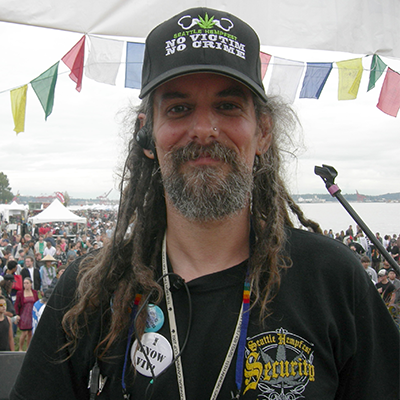 Vivian McPeak
Founder, Seattle Hempfest
Seattle, WA, United States
FOLLOWERS
IG: 26.7K
T: 13.2K
LI: 9.3K
FB: 133K
INFLUENCER SCORE
RECOGNITION: 430.0
VOTING: 70.0
SOCIAL: 182.2
TOTAL: 682.2
ALSO INFLUENTIAL IN…
Legalization & Clemency, Podcasting, Policy
Vivian McPeak is a Seattle, WA-based social justice activist, media personality and writer. McPeak spent nearly three decades as the president of Seattle Events, the non-profit that produces Seattle Hempfest—for many years the world's largest annual cannabis policy reform rally. He is a High Times Lifetime Achievement Award winner and in 2016 he was named one of the "50 Most Influential People" in Seattle by Seattle Magazine. He has appeared on numerous television and cable news networks, including FOX News, CNN and NBC. McPeak is the host of Hempresent, a weekly radio podcast on Cannabis Radio with listeners on multiple continents.
MORE ABOUT VIVIAN…
"Vivian's 30-year history of contributions to the industry is legendary and he deserves all of his accolades."
— Eric Boone, board member, Seattle Hempfest
Advertisement
---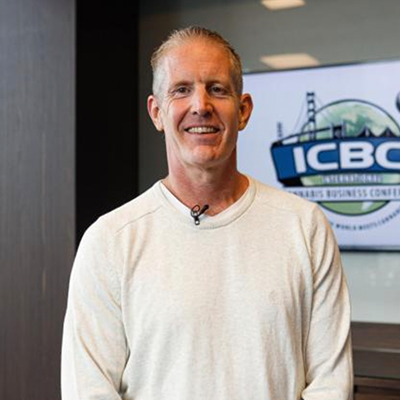 Alex Rogers
Founder, ICBC
Medford, OR, United States
FOLLOWERS
IG: 7.6K
T: 5.4K
LI: 6K
FB: 6.1K
INFLUENCER SCORE
RECOGNITION: 540.0
VOTING: 100.0
SOCIAL: 25.1
TOTAL: 665.1
ALSO INFLUENTIAL IN…
Investing, Policy
As a medical clinic owner in the early days of Oregon going green, Alex Rogers realized there were a lot of questions but few answers when it came to cannabis B2B. So he took matters into his own hands and founded the International Cannabis Business Conference (ICBC) in 2014 with a vision of enabling an interconnected cannabis world. A decade later, ICBC Berlin and ICBC Barcelona are the premiere cannabis B2B and investing gatherings outside of the United States, with almost a dozen different governments represented at these European gatherings.
---
Dani Diamond
Founder, Hall of Flowers,
Austin, TX, United States
FOLLOWERS
IG: 71.7K
T: 1.6K
LI: 1.6K
INFLUENCER SCORE
RECOGNITION: 380.0
VOTING: 130.0
SOCIAL: 74.9
TOTAL: 584.9
ALSO INFLUENTIAL IN…
Clothing & Accessories, Music
After many years producing some of the most influential fashion and music trade shows, Dani Diamond co-founded Hall of Flowers in Los Angeles, CA in 2017. Since then, the event has expanded to four cities—Las Vegas, Palm Springs, Santa Rosa and Toronto—and become one of the premiere B2B events in the cannabis industry, featuring a highly curated, 400-strong lineup of vendors producing everything from flower to technology services.
---
Vlad Bautista &
Ramon Reyes
Co-Founders, Happy Munkey
New York, NY, United States
FOLLOWERS
IG: 24K
LI: 8.4K
INFLUENCER SCORE
RECOGNITION: 490.0
VOTING: 50.0
SOCIAL: 33.9
TOTAL: 573.9
ALSO INFLUENTIAL IN…
Marketing & PR
Vladimir Bautista and Ramon Reyes set out on a mission a few years ago—to bring NYC legacy players together with corporate investors in an atmosphere of chill vibes, good music and legendary nights out. The result: lifestyle marketing outfit Happy Munkey, which provides corporate cannabis access to the authentic NYC cannabis scene, connecting everyone from politicians to influencers and artists.
Advertisement
---
Marketing & PR Winners
Rosie Mattio
Founder & CEO
Mattio Communications
New York, NY, United States
FOLLOWERS
IG: 2.7K
T: 1.2K
LI: 7.6K
INFLUENCER SCORE
RECOGNITION: 680.0
VOTING: 120.0
SOCIAL: 11.7
TOTAL: 811.7
ALSO INFLUENTIAL IN…
Media & Publishing
Rosie Mattio is the doyenne of cannabis PR. She's in charge of the agency ranked No. 1 in the cannabis industry by Green Market Report, servicing many of the trade's biggest brands and MSOs. Mattio and her dozens of PR pros at Mattio Communications have been at the forefront of bringing mainstream and business media coverage to cannabis for more than a decade. She regularly writes columns for publications just as Adweek, Forbes and Rolling Stone and has been profiled by such outlets as Inc. Magazine.
---
Ricardo Baca
CEO & Founder
Grasslands
Denver, CO, United States
FOLLOWERS
IG: 5.4K
T: 2.2K
LI: 9.2K
FB: 1.6K
INFLUENCER SCORE
RECOGNITION: 410.0
VOTING: 100.0
SOCIAL: 18.4
TOTAL: 528.4
ALSO INFLUENTIAL IN…
Media & Publishing
Ricardo Baca is an American journalist best known as the The Denver Post's first-ever marijuana editor and founder of news vertical The Cannabist. Named by Fortune as one of the "most powerful people in America's marijuana industry," Baca launched Grasslands in 2016 to build a PR agency with values derived as much from journalism as corporate PR. Grasslands clients include Cookies, Puffco, Realm of Caring and the National Cannabis Industry Association.
---
Media & Publishing Winners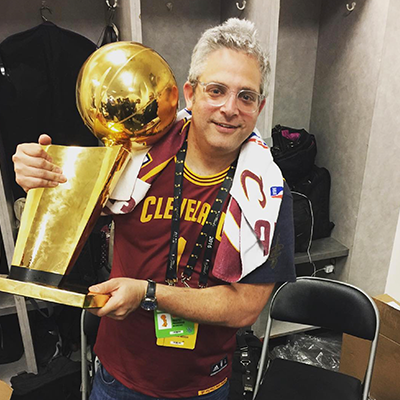 Jason Raznick
Founder, Benzinga
Detroit, MI, United States
FOLLOWERS
IG: 2.9K
T: 24.8K
LI: 11.9K
FB: 169K
INFLUENCER SCORE
RECOGNITION: 640.0
VOTING: 70.0
SOCIAL: 208.6
TOTAL: 918.6
ALSO INFLUENTIAL IN…
Business Services, Events, Investing
Jason Raznick started Benzinga from his basement in Detroit in 2009 as a blog platform for discussing small-cap stocks. Benzinga is now one of the largest U.S. financial news producers and vendors of financial news to the North American brokerage industry. Along the way, the company expanded its reach into cannabis investing news and event production. The Benzinga Cannabis Capital Conferences in Miami and Chicago are among the world's most highly regarded industry investing events.
Advertisement
---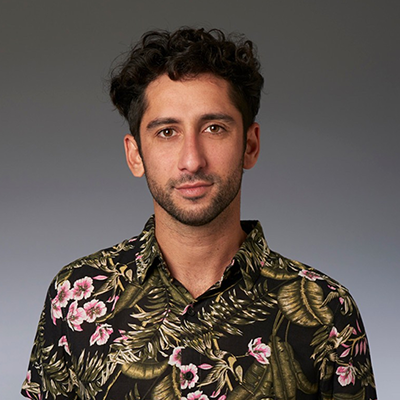 Javier Hasse
Founder & CEO
El Planteo
Buenos Aires, Argentina
FOLLOWERS
IG: 4K
T: 14.9K
LI: 7.5K
INFLUENCER SCORE
RECOGNITION: 530.0
VOTING: 90.0
SOCIAL: 26.7
TOTAL: 646.7
ALSO INFLUENTIAL IN…
Business Services, Investing
Author and journalist Javier Hasse is a senior contributor for Forbes and head of content for Benzinga, host of his Latin American cannabis news vertical El Planteo. Hasse's book Start Your Own Cannabis Business published in 2018 by Entrepreneur Media was an Amazon No. 1 best-seller in its category.
---
Sara Brittany Somerset
Journalist
New York, NY, United States
FOLLOWERS
LI: 1.7K
INFLUENCER SCORE
RECOGNITION: 510.0
VOTING: 70.0
SOCIAL: 2.5
TOTAL: 582.5
Sara Brittany Somerset has been reporting and speaking publicly about cannabis and psychedelics globally for nearly two decades, for publications including High Times and Forbes, and as the first official cannabis correspondent at the United Nations. From business and culture to science and health, Somerset seemingly has all of the biggest cannabis and plant medicine players on speed dial.
MORE ABOUT SARA BRITTANY…
"Sara Brittany Somerset—better known as 'SB' by those in her ever-expanding network—is always at the leading edge of emerging cannabis trends, quick to shed light on nuances and connect the dots, Whether she's homing in on a local issue or zooming out for a global narrative, Somerset's finger is always on the pulse of the dynamic, evolving industry."
— Amanda Siebert, Author, The Little Book of Cannabis
---
Podcasting Winner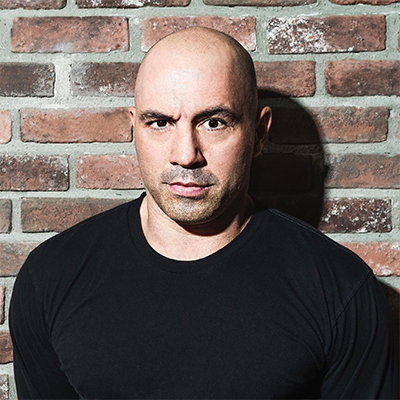 Joe Rogan
The Joe Rogan Experience
Austin, TX, United States
FOLLOWERS
IG: 16.6M
T: 10.7M
LI: 3.9K
FB: 7.1M
INFLUENCER SCORE
RECOGNITION: 610.0
VOTING: 50.0
SOCIAL: 300.0
TOTAL: 960.0
ALSO INFLUENTIAL IN…
Performing Arts, Sports
MAGA-curious musclehead Joe Rogan isn't everyone's cup of green tea. But there's no arguing that the pot-smoking stand-up comedian, UFC announcer and podcaster with 11 million listeners per episode is a major force for normalizing cannabis, toking up on his show with everyone from Elon Musk to Wiz Khalifa. He launched The Joe Rogan Experience in 2009 and by 2015 it was one of the world's most popular podcasts—now with an estimated total view-count of over 2 billion. The 3.5-year exclusive deal Rogan signed with Spotify in 2020 is believed to be worth $200 million.
MORE ABOUT JOE…
"Joe Rogan's discovery of weed didn't start until his thirties, but that doesn't make his views any less relevant. Using cannabis daily, Rogan's candid opinions attracts millions of listeners, and for good reason."
— Miguel Antonio Ordoñez, Cannaconnection News
SPONSORED VIDEO
Cannaconvo with Peter Su of Green Check Verified
Cannabis Last Week with Jon Purow interviews Peter Su of Green Check Verified. Peter Su is a Senior Vice President with Green Check Verified, the top cannabis banking compliance software/consultancy in the space. A 20+ year veteran of the banking industry, Peter serves on the Banking & Financial Services committee of the National Cannabis Industry Association. He chairs the Banking and Financial Services Committee for the NYCCIA & HVCIA. He is an official member of the Rolling Stone Cannabis Culture Council. And, he is on the board of the Asian Cannabis Roundtable, serving as treasurer.