The Global Cannabis Times Interview with Kristi Palmer, Kiva Confections Co-Founder
Kristi and Scott Palmer have built Kiva Confections into one of the biggest multi-state cannabis brands in the United States by revenue.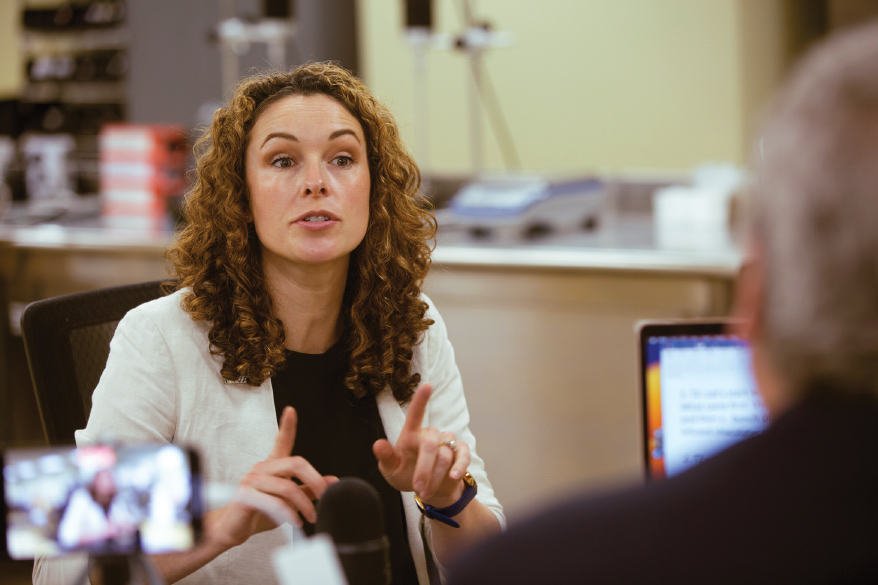 Kristi Knoblich Palmer is one half of the brain-and-taste trust that has taken edibles brand Kiva Confections from humble origins to a market-leading position and distribution across North America. Palmer and her husband Scott founded Kiva Confections in 2010, developing silky-smooth, cannabis-infused chocolate bars in their own home kitchen in Alameda, CA. Over the years, the couple has expanded Kiva's product line far beyond those original Kiva Bars, adding a variety of flavorful blends and formats to its award-winning edibles lineup that now includes gummies, chews, mints and bites.
The Palmers have built Kiva into one of the biggest multi-state cannabis brands in the United States by revenue. Among stand-alone U.S. brand houses, Kiva ranks third in sales volume per our research in partnership with market research firm BDSA.
The company employs more than 400 people and supplies hundreds of dispensaries in 10 U.S. states and throughout Canada. Kiva has also proven to be a cannabis career incubator–former employees like TSUMo Snacks founder Caroline Yeh cut their teeth at the company before launching their own successful businesses.
Global Cannabis Times contributor Tom Adams sat down with Kristi Palmer as part of our recent deep dive into cannabis branding.
Host: Tom Adams, Global Go Analytics
Guest: Kristi Knoblich Palmer, Kiva Confections
Producers: GCT Staff
Engineer: Dave Visaya
Advertisement
SPONSORED VIDEO
Cannaconvo with Peter Su of Green Check Verified
Cannabis Last Week with Jon Purow interviews Peter Su of Green Check Verified. Peter Su is a Senior Vice President with Green Check Verified, the top cannabis banking compliance software/consultancy in the space. A 20+ year veteran of the banking industry, Peter serves on the Banking & Financial Services committee of the National Cannabis Industry Association. He chairs the Banking and Financial Services Committee for the NYCCIA & HVCIA. He is an official member of the Rolling Stone Cannabis Culture Council. And, he is on the board of the Asian Cannabis Roundtable, serving as treasurer.