GCT100 2023 Winners: Activism
Our first category of influencers, both alphabetically and in the hearts of many veterans of the legacy business, is Activism. We've broken out three main areas of Activism—Health, Equity & Labor, and Legalization & Clemency—to reflect the different battles being fought by passionate advocates for saner, healthier and more socially just cannabis policies and commercial activity.
See all of the GCT100 nominees for Activism.
---
Equity & Labor Winners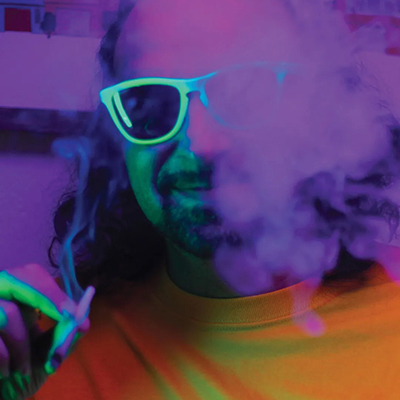 Ali Jamalian
Chair, SF Cannabis Oversight Committee
Chair, DCC Cannabis Advisory Committee
Founder, Sunset Connect
San Francisco, CA, United States
FOLLOWERS
IG: 10.9K
INFLUENCER SCORE
RECOGNITION: 420.0
VOTING: 210.0
SOCIAL: 11.7
TOTAL: 641.7
ALSO INFLUENTIAL IN…
CPG & Brands
Ali Jamalian took a circuitous route to his standing as an OG of San Francisco cannabis and pioneer of equity cannabis production. Born in Iran and raised in Germany, Jamalian was arrested in 1999 for pot possession in San Francisco's Presidio. He was jailed, paroled and nearly deported in 2001. Ten years later, he was planting the seeds for Sunset Connect, which would become the first 100 percent social equity-owned-and-operated cannabis manufacturing facility in San Francisco. These days, Jamalian represents social equity interests as chair of the SF Cannabis Oversight Committee and the California Department of Cannabis Control's Cannabis Advisory Committee.
MORE ABOUT ALI
"Ali is extremely passionate and knowledgeable about cannabis. His business experience as a licensed social equity manufacturer and brand builder gives him a unique insight to the industry, while his ability to navigate the complex regulatory and competitive landscape in California has been inspiring to follow. The success of his brand Sunset Connect and his willingness to help other independent operators like himself has propelled him into an industry leadership position and made him a key player in the development of the social equity branch of the industry."
— Brendan Hallinan, Legal Chair, San Francisco Cannabis Oversight Committee & Co-Founder, Sunset Pipeline
Advertisement
---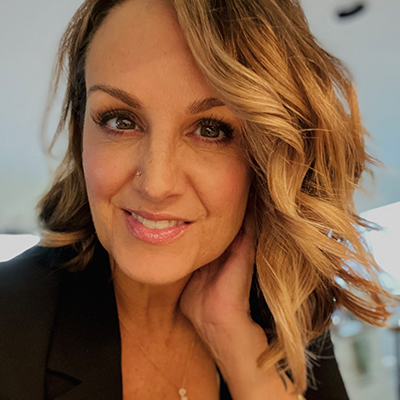 Kristin Heidelbach
Advisor & Legislative Advocate, Cannabis Workforce Development, UFCW Western States
Sacramento, CA, United States
FOLLOWERS
LI: 1.6K
INFLUENCER SCORE
RECOGNITION: 380.0
VOTING: 120.0
SOCIAL: 1.6
TOTAL: 501.6
Kristin Heidelbach serves as legislative advocate and Cannabis Workforce Development liaison to the Western States Council for the United Food and Commercial Workers International Union (UFCW). A 19-year veteran of the International Brotherhood of Teamsters, Heidelbach built the Teamsters' Cannabis Division, pioneering organized labor's relations with the regulated cannabis industry. A graduate of Cal State University Sacramento, Heidelbach was born and raised in the heart of California's agricultural communities. She served as vice chair of the California Cannabis Advisory Board and was named in Green Market Reports' "Top Women in Weed." Heidelbach is a mother of three, a runner and loves to travel.
MORE ABOUT KRISTIN
"Kristin is a recognized local and national leader in the development and enhancement of cannabis policy, legalization, labor and workforce development. For the past decade, Kristin has worked with local and national political bodies, national labor organizations, and federal, state and local governments to build support for and further the medical and recreational cannabis markets. Her recent key accomplishments include securing a multi-million-dollar tax credit for high road cannabis employers, implementation of workplace violence prevention training for the unionized workforce and building the California apprenticeship program for UFCW."
— Amber Baur, Executive Director, UFCW Western States Council
---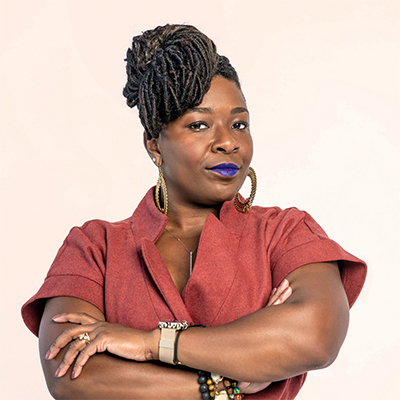 Frederika McClary Easley
Director, Strategic Initiatives, The People's Ecosystem
Austin, TX, United States
FOLLOWERS
IG: 3.9K
LI: 1.9K
INFLUENCER SCORE
RECOGNITION: 340.0
VOTING: 150.0
SOCIAL: 5.8
TOTAL: 495.8
ALSO INFLUENTIAL IN…
Distribution, Podcasting
Frederika M. Easley is director of strategic initiatives for The People's Ecosystem—a distributor of THC/CBD and related products equitably sourced from Black, Indigenous and People of Color (BIPOC) suppliers and socially equitable businesses. Easley has earned a reputation for creating successful strategies and, as a Black woman, invests herself in initiatives that create true power and equitable policies for individuals and communities disproportionately harmed by the War on Drugs. Easley received her bachelor's degree in public relations from Buffalo State University in New York. She is also host of "The People are Blunt" podcast.
---
Health Winners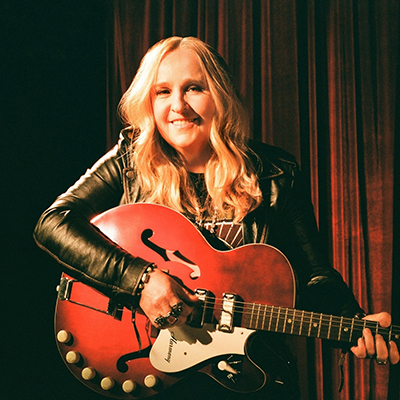 Melissa Etheridge
Founder, The Etheridge Foundation
Los Angeles, CA, United States
FOLLOWERS
IG: 127K
T: 126K
FB: 621K
INFLUENCER SCORE
RECOGNITION: 540.0
VOTING: 120.0
SOCIAL: 300.0
TOTAL: 960.0
ALSO INFLUENTIAL IN…
Music
Multi-platinum selling artist, two-time Grammy recipient and Oscar-winning songwriter Melissa Etheridge was born in Leavenworth, KS. Her distinctive smoky vocals and guitar skills led to her storied musical career as a headlining rock artist. She has been a gay and lesbian activist since her public coming out in 1993. In 2020, Etheridge lost her 21-year-old son Beckett to opioid addiction. To change the system that failed Beckett, she created the Etheridge Foundation to advance treatments addressing the root causes of opioid abuse. As a cancer survivor, Etheridge believes that nature-based therapies can be transformative medicine. Her foundation supports the development of plant- and nature-based treatments for addiction and other illnesses.
Advertisement
MORE ABOUT MELISSA
"Melissa Etheridge has been one of America's favorite rock stars for more than two decades. Just as powerfully, she has been an inspiration as a tireless activist for LGBTQ+ rights and marriage equality, and of course, for plant medicines. As a breast cancer survivor, Melissa personally found benefit from the healing properties of cannabis and has remained an advocate for its therapeutic effects. I have been honored to support her in her work with the Etheridge Foundation, which funds new research into transformative plant medicine treatments for people with opioid use disorder."
— Anna Symonds, Executive Director of the Etheridge Foundation and retired Women's Premier League rugby player
---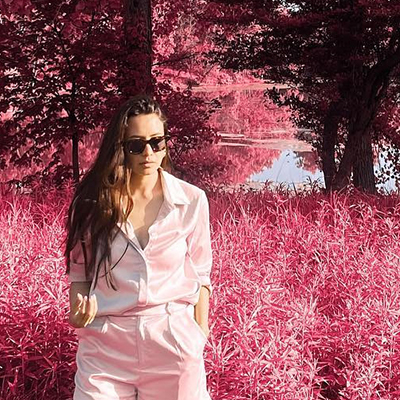 Princess Tengku Chanela Jamida Ibrahim

Founder, HALAL HEMP
Kuala Lumpur, Malaysia
FOLLOWERS
IG: 118K
LI: 1.2K
FB: 3.9K
INFLUENCER SCORE
RECOGNITION: 440.0
VOTING: 50.0
SOCIAL: 123.1
TOTAL: 613.1
ALSO INFLUENTIAL IN…
CBD
Princess Tengku Chanela Jamidah Ibrahim of the Pahang royal family of Malaysia helmed major fashion and beauty brands Thavia and Dida before moving to the U.S. to reinvent herself as a wellness guru and cannabis activist. Jamidah founded Halal Hemp in 2021 as the first Halal-certified CBD brand to go to market. An influential, global voice on behalf of legalization, Chanela is the appointed patron for the Malaysia Society of Awareness, a non-profit working to destigmatize and legalize marijuana in Malaysia. A champion of renewable and sustainable solutions, Chanela is also director of strategic initiatives at Verde Resources, a specialist in regenerative agriculture and carbon capture.
---
Legalization & Clemency Winners
Steve DeAngelo
Co-Founder, Last Prisoner Project
Co-Founder, Harborside Health
Oakland, CA, United States
FOLLOWERS
IG: 61.7K
T: 35.9K
LI: 21.8K
FB: 7.5K
INFLUENCER SCORE
RECOGNITION: 680.0
VOTING: 170.0
SOCIAL: 126.9
TOTAL: 976.9
ALSO INFLUENTIAL IN…
Media & Publishing, Medical Marijuana, Policy, Retail & Dispensaries
Steve DeAngelo is a lifelong cannabis activist and media figure, author, educator, investor and entrepreneur. He has toiled for more than four decades in the reform movement. As co-founder of the Last Prisoner Project (LPP), a non-profit dedicated to cannabis criminal justice reform, DeAngelo brought together impacted individuals, policy and education experts and leaders in criminal justice and drug policy reform to end the injustice of prohibition. DeAngelo also co-founded Harborside, one of the first licensed dispensaries in the U.S., and played a key role in the passage of California's adult-use law. He was named "Gatekeeper of the Industry" in 2015 by the International Business Times.
MORE ABOUT STEVE
"My brother Steve is a true visionary in the cannabis community. If you work in legal weed, thank Steve. Whatever role you have, you're standing on the strong shoulders of someone who has succeeded as an entrepreneur, activist and author."
— Andrew DeAngelo, Co-Founder, Last Prisoner Project
---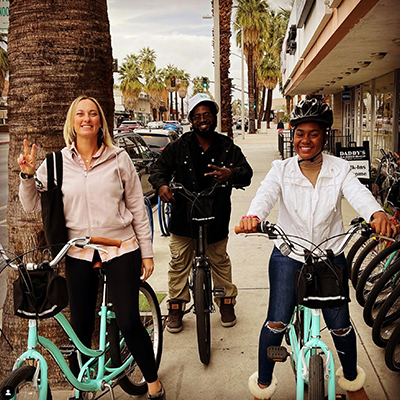 Mary Bailey
Managing Director, Last Prisoner Project
Haiku, HI, United States
FOLLOWERS
IG: 1.7K
LI: 21.8K
INFLUENCER SCORE
RECOGNITION: 390.0
VOTING: 150.0
SOCIAL: 4.7
TOTAL: 544.7
ALSO INFLUENTIAL IN…
Media & Publishing, Medical Marijuana, Policy, Retail & Dispensaries
Mary Bailey is a founding member of the Last Prisoner Project and a 20-year veteran of the cannabis industry, helping to right the wrongs of criminalization and inspire a more socially conscious industry. As managing director of the non-profit dedicated to cannabis criminal justice reform, Bailey leads LPP's development team and the funding for its programs, projects and financial grants to its constituents (as well as the children of currently incarcerated prisoners). Her passion for cannabis advocacy and education inspired Bailey to become CEO and founder of the Maui Cannabis Conference, which holds events to inspire social change through education, music and community engagement.
MORE ABOUT MARY
"Mary Bailey is the crucial linchpin between the legal cannabis industry and more than 40,000 people still in U.S. prisons on cannabis charges. Her development and organizational skills and the passionate compassion that informs her every step have been critical to making Last Prisoner Project one of the most important organizations the cannabis liberation movement has ever seen—and to releasing some of our longest serving constituents."
— Steve DeAngelo, Co-Founder, Last Prisoner Project
Advertisement
---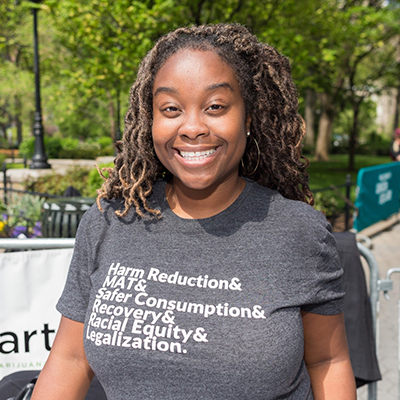 Kassandra Frederique
Executive Director, Drug Policy Alliance
New York, NY, United States
FOLLOWERS
IG: 43K
T: 12.8K
LI: 1.8K
INFLUENCER SCORE
RECOGNITION: 380.0
VOTING: 100.0
SOCIAL: 57.6
TOTAL: 537.6
ALSO INFLUENTIAL IN…
Equity & Labor, Policy
Kassandra Frederique is always busy. As director of a national non-profit working to end the War on Drugs, she fights tirelessly in an ongoing struggle that has disproportionately harmed Black, Brown, Indigenous, immigrant and LGBTQ communities. The Drug Policy Alliance seeks to build alternative policy solutions throughout the U.S. that are grounded in science, compassion, health and human rights. Frederique is the architect of a campaign that has cut the number of New York City cannabis arrests by more than 99 percent since 2010. She and her organization have also been integral to decriminalization and clemency victories in Oregon and elsewhere.
---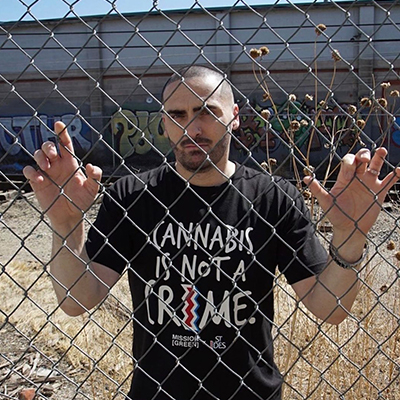 Weldon Angelos
Founder, The Weldon Project
Salt Lake City, UT, United States
FOLLOWERS
IG: 5.8K
T: 2.8K
LI: 1.4K
INFLUENCER SCORE
RECOGNITION: 400.0
VOTING: 90.0
SOCIAL: 10.9
TOTAL: 500.9
ALSO INFLUENTIAL IN…
Music
Weldon Angelos is president and co-founder of the Weldon Foundation, dedicated to funding social change and financial aid for those imprisoned on cannabis offenses. At age 23, Angelos was a rising star in music—a producer and recording artist who had worked with Snoop Dogg and others. In 2003, targeted by a sting operation in Utah, Angelos was sentenced to 55 years in prison for selling roughly $1000 worth of cannabis to a police informant. He was released 13 years later, following an unprecedented campaign for clemency by U.S. government officials, celebrities, business leaders and the media. He now spearheads his foundation's campaigns to fund social justice and equity.
SPONSORED VIDEO
Cannaconvo with Peter Su of Green Check Verified
Cannabis Last Week with Jon Purow interviews Peter Su of Green Check Verified. Peter Su is a Senior Vice President with Green Check Verified, the top cannabis banking compliance software/consultancy in the space. A 20+ year veteran of the banking industry, Peter serves on the Banking & Financial Services committee of the National Cannabis Industry Association. He chairs the Banking and Financial Services Committee for the NYCCIA & HVCIA. He is an official member of the Rolling Stone Cannabis Culture Council. And, he is on the board of the Asian Cannabis Roundtable, serving as treasurer.