GCT100 2023 Winners: Health & Wellness
Recreational cannabis gets much of the press these days, but the legal industry began with the opening of regulated markets to medical marijuana and CBD products. Today, THC+ medicinal cannabis and THC- CBD are legally available in some 55 countries around the world, while adult-use cannabis is fully or partially legal in just seven countries and decriminalized in about 35 more. Here are the scientists, doctors and businesspeople advancing cannabis as health care and therapy.
See all of the GCT100 nominees for Health & Wellness.
---
CBD Winners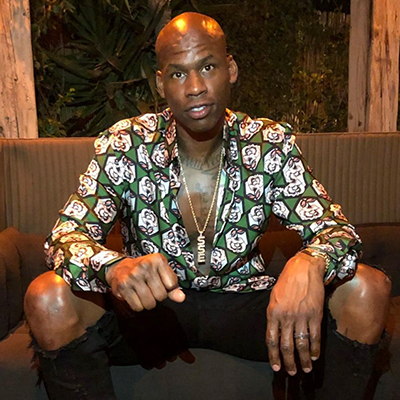 Al Harrington
Co-Founder & CEO
Harrington Wellness
Los Angeles, CA, United States
FOLLOWERS
IG: 115K
T: 27.3K
LI: 1.2K
FB: 13K
INFLUENCER SCORE
RECOGNITION: 720.0
VOTING: 140.0
SOCIAL: 156.5
TOTAL: 1016.5
ALSO INFLUENTIAL IN…
CPG & Brands, Medical Marijuana, Sports
Following his 16-year NBA career, Al Harrington founded Viola Brands, named after and inspired by his grandmother, whom he helped find relief through cannabis for glaucoma and diabetes. His CBD brand, Harrington Wellness, launched in 2018 and Harrington followed that up with an investment in Butter Baby, a Los Angeles, CA-based producer of cannabis-enhanced edibles.
MORE ABOUT AL…
"You can't go wrong with Al Harrington in your starting five of cannabis leaders."
— Chris Cahill, SDRC & Cannabis 21+, San Diego, CA, United States
Advertisement
---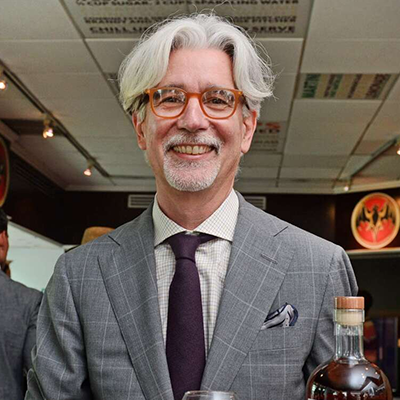 Jacques Tortoroli
CEO, Charlotte's Web
Denver, CO, United States
FOLLOWERS
T: 10.1K
FB: 59K
INFLUENCER SCORE
RECOGNITION: 450.0
VOTING: 110.0
SOCIAL: 69.1
TOTAL: 629.1
ALSO INFLUENTIAL IN…
CPG & Brands, Public Companies
Jacques Tortoroli brought his considerable CPG and retail expertise to the cannabis industry's biggest public CBD company in 2021, joining forces with the six Stanley brothers (Joel, Jesse, Jon, Jordan, Jared and Josh) who co-founded Charlotte's Web more than a decade ago. The Stanleys effectively created the CBD category, now an estimated $3-$5 billion global market. Under Tortoroli's leadership, Charlotte's Web has expanded its market reach via a series of acquisitions and strategic partnerships—including teaming up with Major League Baseball in 2022 to become the "Official CBD of Major League Baseball," the first such designation by a Big 4 U.S. professional sports league. Prior to joining Charlotte's Web, Tortoroli served as president of Bacardi International and held various executive leadership roles at Young & Rubicam, PepsiCo, Viacom and KPMG. He was also recently appointed as Executive in Residence and Lecturer at St. Thomas Aquinas College in New York.
---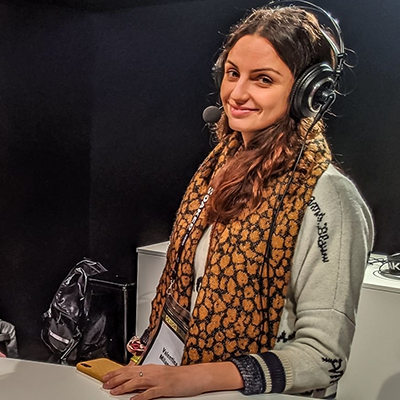 Valentina Milanova
Founder & CPO, Daye
London, United Kingdom
FOLLOWERS
IG: 66.2K
T: 1.4K
LI: 5.2K
FB: 6.6K
INFLUENCER SCORE
RECOGNITION: 380.0
VOTING: 90.0
SOCIAL: 79.4
TOTAL: 549.4
Valentina Milanova is an evangelist for the cramp-relieving power of the eco-friendly, CBD-infused tampons she created after her study of endometriosis and industrial hemp led her to a "Eureka moment." As she puts it, "I asked myself, 'If we know the same plant produces absorbent fibers and analgesic oils, why don't we make tampons from it?' It seemed like such an obvious solution to a problem that seemed so overlooked." After a year of developing IP and sourcing funding, Milanova founded UK women's health brand Daye in 2019. She quickly rounded up $5.5 million in capital to hire top science and engineering talent. Daye developed its own proprietary tampon-coating machines, allowing the company to do all of its medical-grade production in-house. Alongside Daye CEO Lisa Rodwell, Milanova continues to work to "change the face of gynae health for the better."
Advertisement
---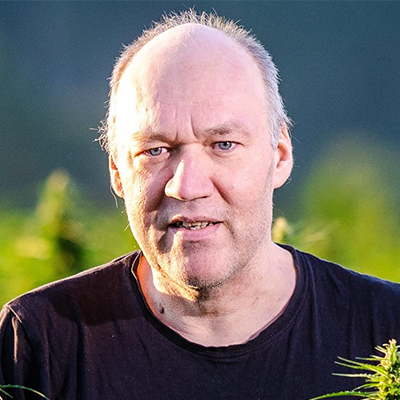 Franjo Grotenhermen
Physician & Author
Hannover, Germany
FOLLOWERS
IG: 1.1K
LI: 2.1K
FB: 2.1K
INFLUENCER SCORE
RECOGNITION: 440.0
VOTING: 70.0
SOCIAL: 5.3
TOTAL: 515.3
ALSO INFLUENTIAL IN…
Health Activism, Medical Marijuana
Dr. Franjo Grotenhermen is a pioneering physician who was one of the first in Europe to encourage the therapeutic potential of hemp-derived CBD and medicinal cannabis. Grotenhermen was founder and chairman of the German Association for Cannabis as Medicine, as well as the founder and executive director of the International Association for Cannabinoid Medicines. He is the subject of the documentary "The Doctor" directed by Edu Hernández, which premiered in Amsterdam last May.
---
Medical Marijuana Winners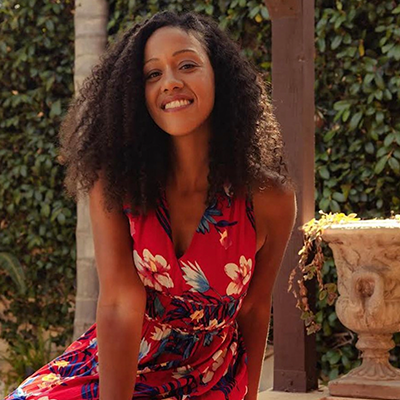 Shanel Lindsay
Founder & CEO, Ardent Life
Boston, MA, United States
FOLLOWERS
IG: 17.4K
LI: 7.9K
INFLUENCER SCORE
RECOGNITION: 680.0
VOTING: 60.0
SOCIAL: 26.2
TOTAL: 766.2
Attorney Shanel Lindsay is the founder and CEO of Ardent Life, a biotech and consumer device company focused on improving the science and medicine of cannabis. A former Massachusetts Cannabis Advisory Board and North Bud advisor, Lindsay has received multiple patents for her development of cannabis-related inventions,  and was an author of the successful ballot initiative that made cannabis legal for adults in Massachusetts.
Advertisement
---
Sue Sisley
President & Principal Investigator
Scottsdale Research Institute
Scottsdale, AZ, United States
FOLLOWERS
IG: 2.7K
T: 2.1K
LI: 1.5K
FB: 5.6K
INFLUENCER SCORE
RECOGNITION: 560.0
VOTING: 130.0
SOCIAL: 11.9
TOTAL: 701.9
ALSO INFLUENTIAL IN…
Health Activism, R&D
Dr. Suzanne Sisley was principal investigator for the only FDA-approved trial examining the safety/efficacy of smoked marijuana flower in combat veterans with severe PTSD. Sisley has also served as medical director for medical marijuana license holders in 12 different U.S. states.
MORE ABOUT SUE…
"Sue is well-known for championing the needs of her patients and the whole community despite challenging political and economic pressure. She is truly one of the medical community's and our industry's brightest lights."
— Peter Barsoom, CEO of Nuka Enterprises, Henderson, CO, United States
---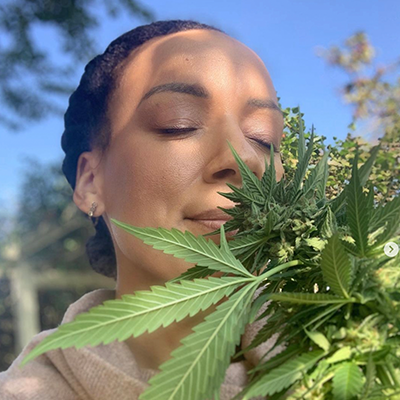 Rachel Knox
Endocannabinologist
Portland, OR, United States
FOLLOWERS
IG: 12.1K
T: 1.3K
LI: 5.5K
FB: 3K
INFLUENCER SCORE
RECOGNITION: 490.0
VOTING: 80.0
SOCIAL: 21.9
TOTAL: 591.9
ALSO INFLUENTIAL IN…
Equity & Labor, Health Activism
Dr. Rachel Knox is a certified Cannabinoid Medicine specialist and co-founder of the American Cannabinoid Clinics, co-founder and Chief Health Equity Officer of Pivital Holdings, Commissioner and Chair of the Oregon Cannabis Commission, and sits on the boards of several notable cannabis organizations such as the Council for Federal Cannabis Regulation. She has also been the chair or a board member of the Minority Cannabis Business Association, Cannabis Policy Oversight Team for Portland, OR, NuLeaf Project and Doctors for Cannabis Regulation. Knox is dedicated to advancing education in cannabinoid medicine and the clinical care of the endocannabinoidome.
Advertisement
---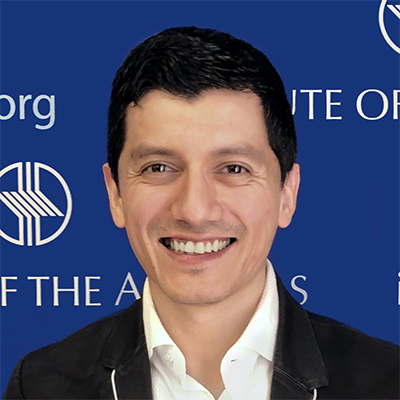 José Lugardo
Founder & CEO
Grupo Sativa Health
Mexico City, Mexico
FOLLOWERS
LI: 1.4K
FB: 6.9K
INFLUENCER SCORE
RECOGNITION: 480.0
VOTING: 50.0
SOCIAL: 9.1
TOTAL: 539.1
ALSO INFLUENTIAL IN…
Health Activism, R&D
José Lugardo Espejel is the founder of Grupo Sativa Health, which developed Sativa Care, the first medical cannabis clinic in Mexico. Lugardo, who started his career as a researcher in private healthcare, is a passionate advocate for the medical cannabis industry in Mexico and Latin America. He is also co-founder of HGrown Consulting and HPS Latam.
---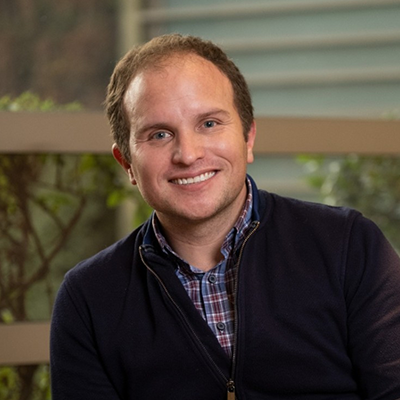 Alvaro Torres
Co-Founder, CEO & Director
Khiron Life Sciences
Bogotá, Colombia
FOLLOWERS
IG: 4.3K
LI: 5K
INFLUENCER SCORE
RECOGNITION: 440.0
VOTING: 70.0
SOCIAL: 9.5
TOTAL: 519.5
ALSO INFLUENTIAL IN…
Retail & Dispensaries
Khiron Life Sciences co-founder Alvaro Torres, an engineer and MBA, has nearly two decades of experience in the Latin American market in a variety of business development and executive roles, including head of business development for SNC-Lavalin Group in Colombia. Torres has built Khiron Life Sciences as a vertically integrated, global medical and CPG cannabis company operating in Latin America and Europe that works to guarantee safe, effective and responsible prescription of medicinal cannabis in different pathologies.
SPONSORED VIDEO
Cannaconvo with Peter Su of Green Check Verified
Cannabis Last Week with Jon Purow interviews Peter Su of Green Check Verified. Peter Su is a Senior Vice President with Green Check Verified, the top cannabis banking compliance software/consultancy in the space. A 20+ year veteran of the banking industry, Peter serves on the Banking & Financial Services committee of the National Cannabis Industry Association. He chairs the Banking and Financial Services Committee for the NYCCIA & HVCIA. He is an official member of the Rolling Stone Cannabis Culture Council. And, he is on the board of the Asian Cannabis Roundtable, serving as treasurer.