GCT100 2023 Winners: Cultivation & Manufacturing
Here is where it all begins. The growers, breeders, extractors and their lighting, equipment and materials suppliers are literally the people who germinate and carefully cultivate the plants that make the cannabis industry go round.
See all of the GCT100 nominees for Cultivation & Manufacturing.
---
Equipment & Materials Winners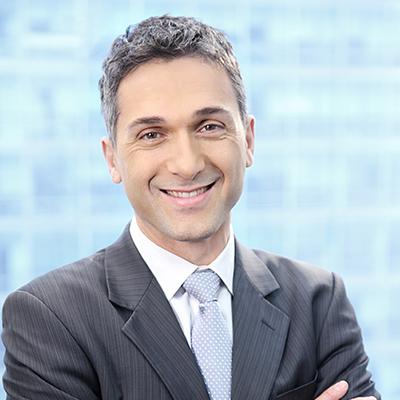 Eric Rondolat
CEO, Signify
Amsterdam, Netherlands
FOLLOWERS
T: 2.8K
LI: 18K
FB: 7.2K
INFLUENCER SCORE
RECOGNITION: 490.0
VOTING: 80.0
SOCIAL: 20.0
TOTAL: 490.0
ALSO INFLUENTIAL IN…
Public Companies
Eric Rondolat is CEO of Signify, a global leader in lighting systems and data-enabled services based in the Netherlands. A believer in the future of the global cannabis market, Rondolat backed Signify's recent acquisition of Austin, TX-based Fluence—a leader in LED horticultural lighting for medical and recreational cannabis. Leading Signify, Rondolat has embraced a low-carbon, sustainable, future-looking strategy for the lighting industry. His resumé includes stints as CEO for Lighting at Philips, executive VP for Asia Pacific at Schneider Electric in China and executive VP for the Power Business at Schneider Electric in France.
Advertisement
---
Jill Ellsworth
Founder & CEO, Willow Industries
Denver, CO, United States
FOLLOWERS
IG: 1.4K
LI: 1.6K
INFLUENCER SCORE
RECOGNITION: 420.0
VOTING: 140.0
SOCIAL: 3.9
TOTAL: 563.9
ALSO INFLUENTIAL IN…
Testing & QA
Fueled by her passion for innovation and dedication to health, Jill Ellsworth's goal is to protect cannabis consumers by helping producers put clean, safe product on the market. Willow Industries provides state-of-the-art, ozone-based technology for post-harvest microbial decontamination. Prior to launching Willow, Jill founded Vibrant Earth Juices, a Santa Barbara, CA-based cold-pressed organic juice company where she worked on pasteurization techniques employing High Pressure Processing to prevent microbial growth and increase shelf-life and freshness.
MORE ABOUT JILL
"Our CEO at Willow Industries, Jill E., is the best boss I've ever had, hands down."
— Bill Emmack, Willow Industries
---
Growing & Genetics Winners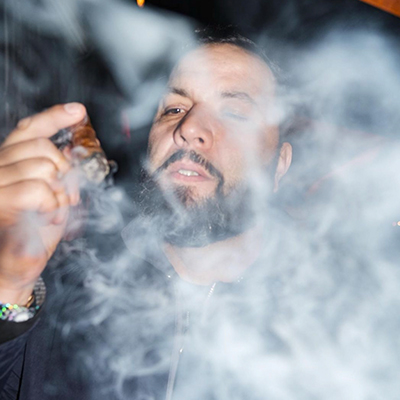 Mario Guzman
Founder & CEO, Sherbinskis
San Francisco, CA, United States
FOLLOWERS
IG: 201K
T: 36.6K
LI: 12.3K
INFLUENCER SCORE
RECOGNITION: 720.0
VOTING: 130.0
SOCIAL: 249.9
TOTAL: 1099.9
ALSO INFLUENTIAL IN…
Clothing & Accessories, CPG & Brands, Retail & Dispensaries
A cannabis tastemaker and curator of renowned cultivars, Mario Guzman built Sherbinskis as a lifestyle brand featuring the famous genetics he himself cultivated. These include Pink Panties, Sunset Sherbert and one of the most celebrated phenos in cannabis history, the Gelato strain (including Bacio Gelato, Acaiberry Gelato, Mochi Gelato and Gello Gelato). Working out of his garage in San Francisco's Sunset District, Guzman became an iconic figure to growers and connoisseurs alike for his uncompromising respect for the alchemy of the plant. Sherbinski's flagship store in Los Angeles, CA offers quality at a value, never skimping on that OG Sunset flavor.
MORE ABOUT MARIO
"I remember seeing Sherbinski's Sunset Sherbet in a homie's garage for the first time and the colors, the smell, the structure … it all just had me blown away and I immediately asked him for a cut."
— Ali Jamalian, Founder, Sunset Connect
---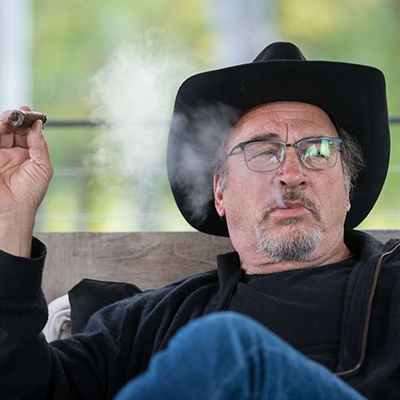 Jim Belushi
Owner, Belushi's Farm
Eagle Point, OR, United States
FOLLOWERS
IG: 292K
T: 278.9K
FB: 115K
INFLUENCER SCORE
RECOGNITION: 640.0
VOTING: 110.0
SOCIAL: 300.0
TOTAL: 1050.0
ALSO INFLUENTIAL IN…
CPG & Brands, Performing Arts
Actor, musician and cannabis entrepreneur Jim Belushi, brother of the late "Saturday Night Live" star John Belushi, worked with Chicago's Second City comedy troupe before embarking on his own storied career in television and film. Perhaps best known for his role on the ABC sitcom "According to Jim," Belushi in 2015 built a getaway home in Eagle Point, OR where he now cultivates cannabis on the 93-acre Belushi's Farm. Viewing cannabis as a gateway to healing, Belushi produces sun-grown, all-natural cultivars, including Captain Jack's, Chasing Magic and The Blues Brothers. Hand-harvested and cured by a core seven-person team, Belushi Farm brands are available in Oregon, Colorado, Oklahoma, Illinois and Massachusetts.
Advertisement
---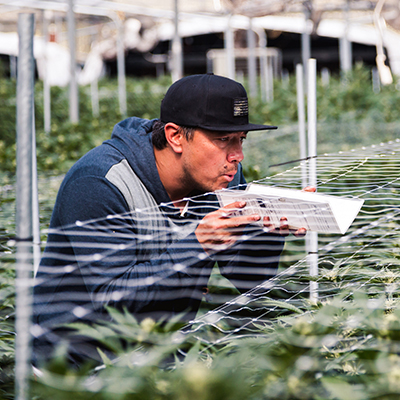 Jai 'Jigga' Chang
Co-Founder & Chief Geneticist, Cookies
San Francisco, CA, United States
FOLLOWERS
IG: 6.2K
T: 50.1K
FB: 35K
INFLUENCER SCORE
RECOGNITION: 640.0
VOTING: 120.0
SOCIAL: 91.9
TOTAL: 851.9
ALSO INFLUENTIAL IN…
CPG & Brands, Medical Marijuana
Expert breeder Jai "Jigga" Chang helped transform the cannabis landscape when he cultivated a landmark in plant genetics: Girl Scout Cookies (GSC). Along with Anthony "Berner" Milam Jr., the two San Francisco natives co-founded the cannabis empire Cookies in 2011—drawing its name from the iconic strain they created, which also doubled as a code word for plant they provided in the legacy market. As primary geneticist for Cookies, Chang's impact on the industry is unmatched. GSC become the foundation for many popular crosses, its offspring transforming Cookies into a billion-dollar business—with its prized genetics wisely kept exclusively within Cookies nurseries. Focused on consultation and activism, Chang openly promotes the healing powers of cannabis.
---
Jesce Horton
Co-Founder & CEO, Lowd
Portland, OR, United States
FOLLOWERS
IG: 12K
LI: 7.5K
INFLUENCER SCORE
RECOGNITION: 680.0
VOTING: 50.0
SOCIAL: 20.4
TOTAL: 750.4
ALSO INFLUENTIAL IN…
CPG & Brands, Equity & Labor, Legalization & Clemency, Medical Marijuana
Jesce Horton is CEO of LOWD, an award-winning company that produces some of Oregon's most sought-after craft cannabis. Horton and LOWD co-founder Dave Murray broke ground with their company in 2019 with the backing of an all-Black investor group. Together, they embarked on a mission to sample and incorporate indigenous cannabis strains and hybrids from around the world, resulting in products that celebrate the history of marijuana. Integral to Horton's leadership of LOWD is creating a more equitable industry. His own father, James, was imprisoned for possession of less than an ounce of marijuana. LOWD supports the Nu Leaf Project in Portland, OR, an organization working to increase inclusion and community restoration.
MORE ABOUT JESCE
"Jesce Horton is leading the charge for underdog growers and CPG makers to snatch market share from cannabis companies that operate at scale, collectively carving out lucrative stakes in their supply chains."
— Andrew DeAngelo, Co-Founder, Harborside Health, Co-Founder & Chair, Last Prisoner Project
---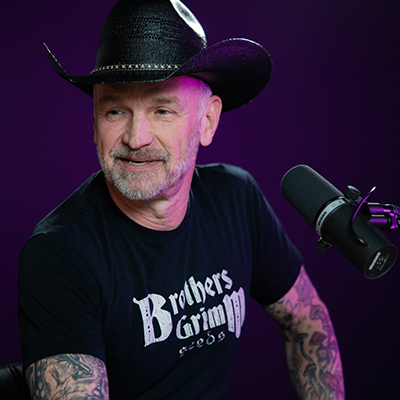 Rick 'MrSoul' Campanella
Founder, Brothers Grimm Seeds
Johnstown, CO, United States
FOLLOWERS
IG: 22.7K
LI: 4.6K
FB: 9.1K
INFLUENCER SCORE
RECOGNITION: 420.0
VOTING: 70.0
SOCIAL: 36.9
TOTAL: 526.9
Rick "MrSoul" Campanella founded Brothers Grimm Seeds in 1996 after securing Canadian distribution for legendary strains created by Campanella and his partner Sly. Their potent hybrids Apollo and Cinderella 99 are some of the most renowned cannabis strains in the world. Known for selectively backcrossing, cubing and inbreeding some of the rarest plant genetics on earth, Campanella's Brothers Grimm seed bank became famous for offering uncompromising genetic stability, high potency, short flowering times, dense resins and rich tropical terpenes. Originally a nuclear engineer by training, Campanella's other classic cultivars include Jack Herer, Durban Thai x C99, Killer Queen, Grimmdica and Grimm Glue.
---
Hemp Winners
Geoff Whaling
Founder, President and Chief Vision Officer, RePlant Hemp Advisors
Chair, National Hemp Association
Philadelphia, PA, United States
FOLLOWERS
IG: 3.6K
T: 8.3K
LI: 2.5K
FB: 43.8K
INFLUENCER SCORE
RECOGNITION: 680.0
VOTING: 120.0
SOCIAL: 58.2
TOTAL: 858.2
ALSO INFLUENTIAL IN…
Business Services, CBD, Policy
Geoff Whaling is at the forefront of hemp advocacy and working to build a vibrant U.S. hemp sector. He is currently founder, president and chief vision officer of rePlant Hemp Advisors, focusing on practices that mitigate global climate catastrophe while developing the next generation of sustainable hemp-based products. Whaling was previously co-founder and president of Canopy Growth's U.S. division. He serves as chair of the National Hemp Association, a Washington D.C.-based non-profit corporation dedicated to the development of the domestic hemp industry. Whaling has worked tirelessly in the U.S. congress and at the state level to rekindle the hemp industry in America's farmlands.
MORE ABOUT GEOFF
"Geoff Whaling is, at his core, a humanitarian. His extensive work in hemp is rooted in his belief that the plant can help farmers, communities and mankind as a whole."
— Wilson Kello, Chief Marketing Officer, rePlant Hemp Advisors
Advertisement
---
Doug Fine
Author & Owner, Funky Butte Ranch
Funky Butte Ranch, NM, United States
FOLLOWERS
Instagram: 7K
Twitter: 3.3K
Facebook: 3K
INFLUENCER SCORE
RECOGNITION: 420.0
VOTING: 80.0
SOCIAL: 13.3
TOTAL: 513.3
ALSO INFLUENTIAL IN…
Media & Publishing
Doug Fine is a journalist, author and humorist who also happens to be a dedicated hemp farmer. He began his career as a freelance writer for The Washington Post, Salon, U.S. News & World Report and other media outlets. Documenting his life "off the grid" as a hemp farmer, goat herder and guru for living a sustainable lifestyle, he is the author of six books. These include the critically lauded Too High to Fail, a a rioutous, in-depth look at the cannabis industry and the new green economy, and American Hemp Farmer, in which he shares his foibles and successes as proprietor of Funky Butte Ranch, expounding on how sustainably grown hemp can help save the planet.
SPONSORED VIDEO
Cannaconvo with Peter Su of Green Check Verified
Cannabis Last Week with Jon Purow interviews Peter Su of Green Check Verified. Peter Su is a Senior Vice President with Green Check Verified, the top cannabis banking compliance software/consultancy in the space. A 20+ year veteran of the banking industry, Peter serves on the Banking & Financial Services committee of the National Cannabis Industry Association. He chairs the Banking and Financial Services Committee for the NYCCIA & HVCIA. He is an official member of the Rolling Stone Cannabis Culture Council. And, he is on the board of the Asian Cannabis Roundtable, serving as treasurer.