GCT100 2023 Winners: Finance
Green is also the color of money. Here we present the bankers and investors who help cannabis growers, retailers and ancillary companies with the funds and financial services necessary to build and grow their businesses. A mix of bankers with Wall Street pedigrees and outsized, outside-the-box celebrity investors, this category is one of the GCT100's most diverse.
See all of the GCT100 nominees for Finance.
---
Financial Services Winners
Sundie Seefried
Founder & CEO
Safe Harbor Financial
Arvada, CO, United States
FOLLOWERS
LI: 8.5K
INFLUENCER SCORE
RECOGNITION: 470.0
VOTING: 180.0
SOCIAL: 9.2
TOTAL: 659.2
ALSO INFLUENTIAL IN…
Investing
Sundie Seefried has been a pioneering force in the normalization of banking for U.S. cannabis industry still roadblocked by federal prohibition. Under her leadership, Safe Harbor became one of the first financial services provider to offer banking services to cannabis business customers, developing the Safe Harbor Private Banking Program to serve an industry that has struggled to find such services. Safe Harbor currently banks in excess of $200 million in cannabis-related funds monthly. Bank services for licensed operators include safe/sound cross-border transactions, third-party payment processing, lending and investment funding, as well as operating a Hemp/CBD program under a normal business banking division. Seefried holds an MBA in finance from Colorado's Regis University and a BA in business administration from the University of Maryland.
---
Pablo Zuanic
Managing Director
Cantor Fitzgerald
New York, NY, United States
FOLLOWERS
LI: 3.7K
INFLUENCER SCORE
RECOGNITION: 440.0
VOTING: 60.0
SOCIAL: 3.9
TOTAL: 503.9
ALSO INFLUENTIAL IN…
Investing
Pablo Zuanic is a highly rated equity analyst (Institutional Investor-ranked several times) with a deep global background at JP Morgan, Barings and other brokerage houses covering cannabis-adjacent sub-sectors (retail, beer, liquor, tobacco, coffee, OTC drugs, pharma and others). One of the earliest mainstream Wall St. analysts to begin introducing the cannabis investment thesis to major institutions, he continues to bring a data-based understanding of industry trends to his analysis of specific cannabis stocks and regular on-line discussions with leading CEOs.
Advertisement
---
Investing Winners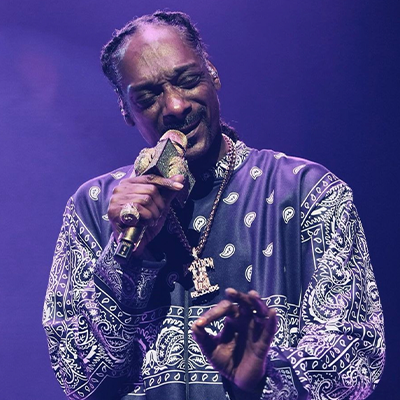 Calvin 'Snoop Dogg' Broadus Jr.
Founder, Casa Verde Capital
Long Beach, CA, United States
FOLLOWERS
IG: 79.4M
T: 21M
FB: 44M
INFLUENCER SCORE
RECOGNITION: 720.0
VOTING: 120.0
SOCIAL: 300.0
TOTAL: 1140.0
ALSO INFLUENTIAL IN…
CPG & Brands, Clothing & Accessories, Music, Performing Arts
Cannabis connoisseur Calvin "Snoop Dogg" Broadus Jr.'s decades in the spotlight as an icon of cool coincided with his growth as a canny investor. After taking early stakes in companies such as Reddit, Snoop co-founded Casa Verde Capital in 2015. At first, the fund only staked non-plant touching companies such as Dutchie and Metrc. But in recent years, Casa Verde has backed CPG startups like TSUMo Snacks—an edibles brand which last year launched Snoop's personally branded Snazzle Os cannabis crunchers—and medical ventures like Sanity Group. Casa Verde has invested in more than 32 companies to date, and Snoop is a key member of the VC's brain trust, his inimitable style responsible for crafting the firm's identity.
MORE ABOUT SNOOP…
"Snoop's involvement lends a lot of credibility and excitement to our portfolio companies. He's also there for input whenever we need it. … When it comes to certain companies, he's very involved, including with Merry Jane, a lifestyle media site. That's content. That's Snoop's bread and butter."
— Karan Wadhera, Managing Partner, Casa Verde Capital, in an interview with High Times
---
Sean 'Diddy' Combs
Chair & CEO, Combs Global
New York, NY, United States
FOLLOWERS
IG: 20M
T: 15.3M
LI: 7.3K
FB: 6.8M
INFLUENCER SCORE
RECOGNITION: 640.0
VOTING: 70.0
SOCIAL: 300.0
TOTAL: 1010.0
ALSO INFLUENTIAL IN…
Clothing & Accessories, Media & Publishing, Music
Sean "Diddy" Combs is a relatively new entrant to the world of cannabis investing—but what an entrance he made. Last November, Combs Global made headlines with its $185 million acquisition of assets from Cresco Labs and Columbia Care in New York, Massachusetts and Illinois. That boffo deal makes Diddy the head of the largest minority-owned business in U.S. cannabis. Combs' brings three decades of entrepreneurial success to the cannabis industry, as well as the heft of the newly renamed Combs Global, the rapper and music mogul's portfolio of businesses spanning music, entertainment, fashion, spirits and media. Combs Global is now a fully vertically integrated MSO operator and Combs himself has pledged to use his new assets to help open doors in the cannabis business for Black entrepreneurs and other equity founders.
---
Gary Vaynerchuk
Chair, VaynerX
CEO, VaynerMedia
New York, NY, United States
Advertisement
FOLLOWERS
IG: 10M
T: 3.1M
LI: 5.4M
FB: 5.9M
INFLUENCER SCORE
RECOGNITION: 380.0
VOTING: 70.0
SOCIAL: 300.0
TOTAL: 750.0
ALSO INFLUENTIAL IN…
Marketing & PR, Podcasting
Love him or hate him, Gary "Gary Vee" Vaynerchuk is an in-your-face dealer of hot takes on the trendiest (and often riskiest) investment vehicles from cryptocurrency to cannabis, influencing millions via podcasting and social media. After co-founding the restaurant reservation software company Resy and Empathy Wines, he went green as a co-owner of cannabis conglomerate Green Street and its downtown Los Angeles, CA cannabis hub and event space.
---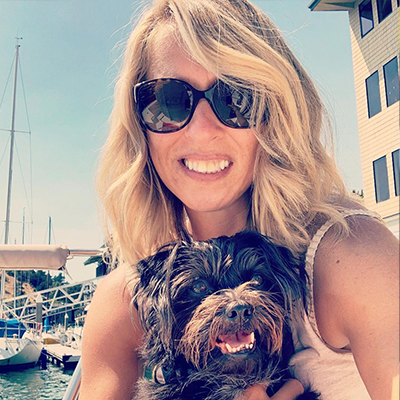 Emily Paxhia
Managing Director
Poseidon Investment Management
San Francisco, CA, United States
FOLLOWERS
IG: 1.2K
T: 5.9K
LI: 5.1K
INFLUENCER SCORE
RECOGNITION: 530.0
VOTING: 90.0
SOCIAL: 12.2
TOTAL: 632.2
ALSO INFLUENTIAL IN…
Podcasting, Policy
Emily Paxhia and her brother Morgan founded Poseidon Investment Management in 2013, making it not only a first mover in the cannabis investment space, but also one of the longest running dedicated cannabis investment firms to date. Poseidon's portfolio includes 27 cannabis-oriented companies. Paxhia also co-hosts the popular High Rise podcast with Headset's Cy Scott, and has served on the Board of Directors of the Marijuana Policy Project.
---
Mitchell Baruchowitz
Founder & Managing Partner
Merida Capital Holdings
New York, NY, United States
FOLLOWERS
T: 9.1K
LI: 2.7K
INFLUENCER SCORE
RECOGNITION: 500.0
VOTING: 70.0
SOCIAL: 11.8
TOTAL: 581.8
ALSO INFLUENTIAL IN…
Podcasting, Policy
Mitch Baruchowitz co-founded Merida Capital Holdings in 2016. Merida has been among the most active investors in cannabis with $350 million deployed in over 75 companies, focusing on cultivation technologies, plant-based medicine, pharmaceutical formulations and recreational consumer products. Portfolio companies range from large MSOs like Cresco Labs and Green Thumb Industries to brands like Miss Grass and Pantry and tech companies like Sorse and Ionization.
Advertisement
SPONSORED VIDEO
Cannaconvo with Peter Su of Green Check Verified
Cannabis Last Week with Jon Purow interviews Peter Su of Green Check Verified. Peter Su is a Senior Vice President with Green Check Verified, the top cannabis banking compliance software/consultancy in the space. A 20+ year veteran of the banking industry, Peter serves on the Banking & Financial Services committee of the National Cannabis Industry Association. He chairs the Banking and Financial Services Committee for the NYCCIA & HVCIA. He is an official member of the Rolling Stone Cannabis Culture Council. And, he is on the board of the Asian Cannabis Roundtable, serving as treasurer.