GCT100 2023 Winners: Culture
Our cultural ambassadors of cannabis influence the social conversation around the plant through their art, apparel, food, music, performances and athletic feats. These are the artistic, couture, gustatory and sports icons who advocate most notably and most consistently for the acceptance and embrace of weed and hemp for healing, inspiration and sustainability.
See all of the GCT100 nominees for Culture.
---
Clothing & Accessories Winners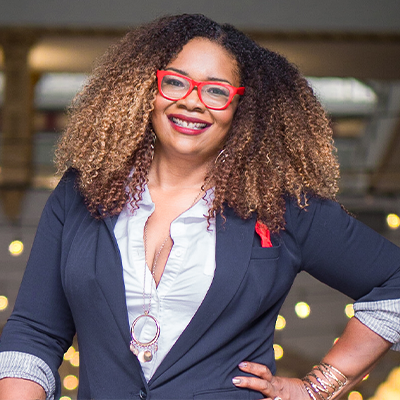 Whitney Beatty
Founder & CEO, Apothecarry
Co-Founder & CEO
Josephine & Billie's
Los Angeles, CA, United States
FOLLOWERS
IG: 11.3K
LI: 2.2K
FB: 1K
INFLUENCER SCORE
RECOGNITION: 640.0
VOTING: 320.0
SOCIAL: 14.7
TOTAL: 974.7
ALSO INFLUENTIAL IN…
Equity & Labor, Retail & Dispensaries
Whitney Beatty is perhaps best known for Josephine & Billie's, her Los Angeles, CA-based dispensary drawing inspiration from the Jazz Age "tea rooms" of Harlem, NY and other Black communities in the United States. But she got her start in cannabis with Apothecarry, a maker of fine-crafted carry cases for storing, organizing and transporting your stash with style. A television executive turned cannabis entrepreneur, Beatty is a tireless advocate for Black women in the cannabis industry and has appeared in Forbes, Inc. Magazine, the Los Angeles Times, The New York Times, Time and Entrepreneur. Drawing on her knowledge of branding and markets as a former SVP of development at Warner Brothers/Telepix, she is an authentic voice in the cannabis space, creating inspirational destinations for women and women of color to connect with community through cannabis.
MORE ABOUT WHITNEY…
"I didn't think that people would be interested in [a dispensary run by] Black women. But they did care and Whitney seized on that. That's where our sisterhood is important to talk about."
— Ebony Andersen, COO, Josephine & Billie's
---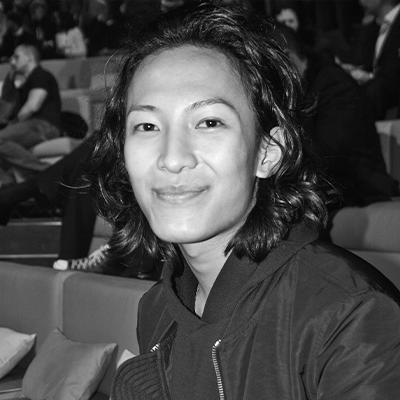 Alexander Wang
Designer
New York, NY, United States
FOLLOWERS
IG: 5.6M
T: 713.4K
LI: 72K
FB: 845.3K
INFLUENCER SCORE
RECOGNITION: 360.0
VOTING: 90.0
SOCIAL: 300.0
TOTAL: 750.0
Alexander Wang is an American fashion designer and the founder and creative director of his own fashion label, Alexander Wang, which he launched in 2005. He has also served as creative director of Balenciaga from 2012 to 2015. Wang was one of the first top fashion designers to blend the 420 aesthetic with haute couture when he unveiled his cannabis-inspired ready-to-wear Fall 2016 collection. His sportswear aesthetic has been described as "emanating an innate sense of effortless cool" and "an inspired combining of hip-hop with Yves Saint Laurent."
MORE ABOUT ALEXANDER…
"I scouted Alexander Wang's [cannabis] collection the minute it came out. It felt made for me."
— Bess 'Cannabess' Myers, cannabis photographer & blogger
Advertisement
---
Cuisine Winners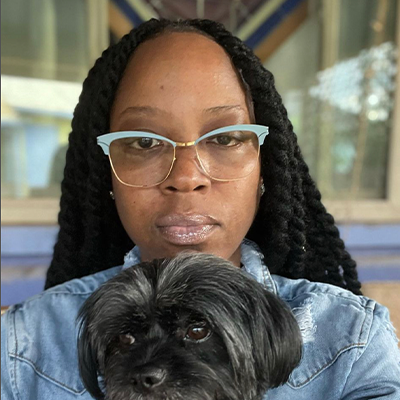 Andrea Drummer
Chef
Elevation VIP Cooperative
Los Angeles, CA, United States
FOLLOWERS
IG: 36K
FB: 2.7K
INFLUENCER SCORE
RECOGNITION: 570.0
VOTING: 80.0
SOCIAL: 39.4
TOTAL: 689.4
ALSO INFLUENTIAL IN…
Equity & Labor
Andrea Drummer is director of food & beverage at Elevation VIP Cooperative, a medicinal dispensary specializing in innovative cannabis cuisine. She is a graduate of Le Cordon Bleu College of Culinary Arts in Pasadena, CA and has worked with renowned chefs like Thomas Keller and Neal Fraser. A voice for the healing power of cannabis and social equity in the industry in addition to being a consummate culinary artist, Drummer founded her own catering business before working as chef of the Executive Lounge at the Los Angeles Ritz-Carlton. Drummer scours LA farmers' markets for the finest local-grown produce for dishes that are delighting a new generation of cannabis aficionados.
---
Xavi Petit
Chef
Ibiza, Spain
FOLLOWERS
IG: 4.5K
INFLUENCER SCORE
RECOGNITION: 340.0
VOTING: 90.0
SOCIAL: 5.0
TOTAL: 435.0
Private chef and restaurateur Xavi Petit began his career as a cook in the Canary Islands. Returning to Barcelona to study as a professional chef, Petit worked in some of Barcelona's finest restaurants, including Cal Blay, Al Natural, the Maridatge and Michelin-starred Aquarius. Petit's reputation for renovating traditional recipes from Ibiza led to his becoming a culinary consultant to top Spanish restaurants like Bambuddah Groove, Zafiro and Las Brisas. A long-time cannabis user, Petit studied how the organoleptic qualities of the plant could be extracted through a fat made of oil and alcohol, which he employs to create his unique, haute cuisine cannabis menus.
---
Music Winners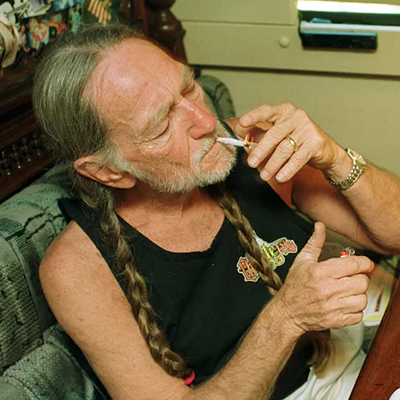 Willie Nelson
Musical Artist
Spicewood, TX, United States
FOLLOWERS
IG: 895K
T: 707.2K
FB: 6M
INFLUENCER SCORE
RECOGNITION: 740.0
VOTING: 80.0
SOCIAL: 300.0
TOTAL: 1120.0
ALSO INFLUENTIAL IN…
CPG & Brands, Legalization & Clemency, Policy
For country music legend Willie Nelson, cannabis culture is a way of life. In addition to his multifaceted career as an entertainer, Nelson has famously been an advocate of the marijuana plant since the 1960s. A political activist who helped organize the first Farm Aid concert, Nelson is co-chair of the advisory board of the National Organization for the Reform of Marijuana Laws (NORML). He has lent his talents to support legalization, most recently in a variety show titled "Come and Toke It" to support The Last Prisoner Project. In 2015, the outlaw singer-songwriter founded his cannabis company Willie's Reserve, a brand that sells premium flower, edibles and accessories.
MORE ABOUT WILLIE…
"If I could smoke with anyone, I would smoke with Willie Nelson."
— Cookies Co-Founder & CEO Berner, during an interview with Snoop on SnoopDoggTV
Advertisement
---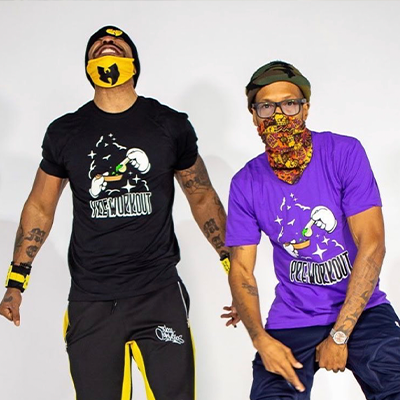 Method Man & Redman
Musical Artists
Hempstead, NY &
Newark, NJ, United States
FOLLOWERS
IG: 2.2M
T: 787.6K
FB: 1.8M
INFLUENCER SCORE
RECOGNITION: 570.0
VOTING: 120.0
SOCIAL: 300.0
TOTAL: 990.0
ALSO INFLUENTIAL IN…
CPG & Brands, Equity & Labor, Legalization & Clemency, Performing Arts, Policy
Wu-Tang Clan veteran Clifford "Method Man" Smith and Def Squad founder Reginald "Redman" Noble are a 1-2 punch of dope music and movie hijinks backed by tireless advocacy for legalization and equity. Together, the duo starred in the 2001 stoner classic "How High"—rated the No. 9 Stoner Movie of All Time by CelebStoner. Method Man founded his cannabis brand TICAL ("Taking Into Consideration All Lives") in 2020 to bring awareness to the social, systemic and economic injustices suffered under the War on Drugs. TICAL is also the title of his 1994 debut solo album and part of a trilogy composed as an ode to weed. Redman rose to fame in the early 1990s as an artist on the Def Jam label. He founded the National Cannabis Party in 2022, pledging to move the political dial on normalizing and legalizing the plant through policy, education, scientific advancement and economic growth.
---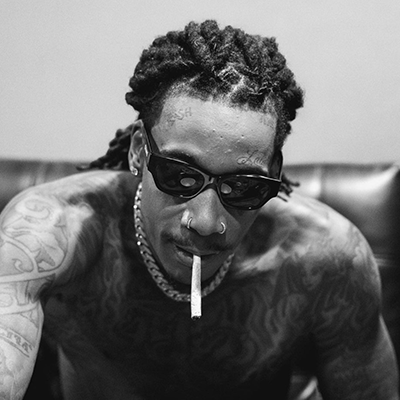 Wiz Khalifa
Musical Artist
Los Angeles, CA, United States
FOLLOWERS
IG: 39.7M
T: 36.7M
FB: 47M
INFLUENCER SCORE
RECOGNITION: 380.0
VOTING: 70.0
SOCIAL: 300.0
TOTAL: 750.0
ALSO INFLUENTIAL IN…
CPG & Brands, Clothing & Accessories
Multi-platinum record selling, Grammy and Golden Globe Award-nominated recording artist Cameron Jibril "Wiz Khalifa" Thomaz rose to fame with his album "Black and Yellow" in 2011. The rapper's flower brand Khalifa Kush is named after a strain specially bred for and gifted to him by Cookies CEO Berner. Khalifa kept the plant under wraps until 2016 when, inspired by the success of Cookies, he officially rolled out his own line of products. Today, through a partnership with Trulieve, the cultivation and distribution of Khalifa's once-private stash is available through Florida's leading cannabis dispensary chain.
MORE ABOUT WIZ…
"I go way back with Wiz. Our friendship developed off of weed, which again, I'm grateful for. It brings people together from all different walks of life. We've been down with each other for a while now, I think I met him in 2009. We bonded over the herb right away."
— Cookies Co-Founder & CEO Berner
---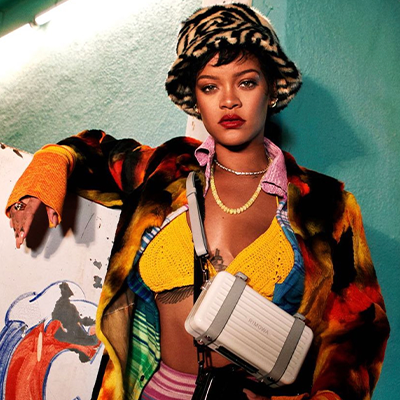 Rihanna
Musical Artist
Beverly Hills, CA, United States
FOLLOWERS
IG: 145M
T: 108.2M
FB: 103M
INFLUENCER SCORE
RECOGNITION: 360.0
VOTING: 80.0
SOCIAL: 300.0
TOTAL: 740.0
ALSO INFLUENTIAL IN…
Clothing & Accessories, Equity & Labor, Investing
Selling over 250 million records in her career, Super Bowl headliner Rihanna is one of the world's best-known performers. A music and fashion icon, Rihanna has never been shy about her love of cannabis. While rumors of her starting her own brand, MaRihanna, went up in smoke in 2015, the Barbados-born singer is an investor in Jay-Z's The Parent Company. The San Jose, CA-based SSO controls 17 owned and licensed brands, including Jay-Z's Monogram. Rihanna's backing also funds the company's social equity ventures in fostering Black and minority-owned businesses. The superstar's open love for the plant and her commitment to POC entrepreneurs has brightened the outlook for a more inclusive industry.
Advertisement
---
Performing Arts Winners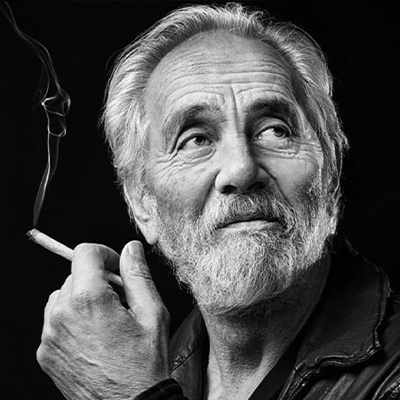 Tommy Chong
Comedian & Actor
Los Angeles, CA, United States
FOLLOWERS
IG: 2.6M
T: 546.5K
INFLUENCER SCORE
RECOGNITION: 770.0
VOTING: 90.0
SOCIAL: 300.0
TOTAL: 1160.0
ALSO INFLUENTIAL IN…
CBD, CPG & Brands, Legalization & Clemency
While the team of Cheech & Chong introduced stoner comedy to the world, they take their cannabis very seriously—especially Tommy Chong. The pot-culture icon has been a public advocate for cannabis for 50 years, working to gain acceptance of the plant for medical and recreational use. Tommy Chong's cannabis brand, The Choice of Legends, was launched in 2016 and his website sells a line of THC and CBD cannabis products from innovative manufacturers developing unique, high-quality goods. He also shares the title of "Chief Cannabis Icon" at Cheech & Chong's Cannabis Co. with his long-time comedy partner Cheech Marin.
MORE ABOUT TOMMY…
"I think [Cheech & Chong worked] because we were exactly opposite of each other. Those two characters played off each other. Basically, it was comedy jazz."
— Cheech Marin in an interview with CBS News
---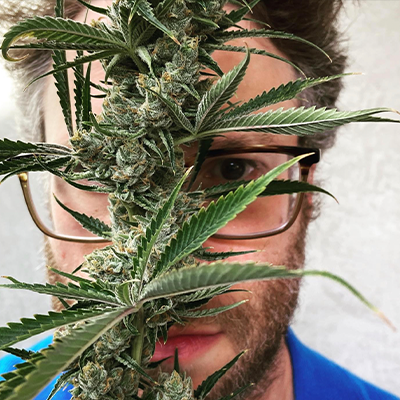 Seth Rogen
Actor & Producer
Los Angeles, CA, United States
FOLLOWERS
IG: 9.8M
T: 9.3M
FB: 5M
INFLUENCER SCORE
RECOGNITION: 720.0
VOTING: 90.0
SOCIAL: 300.0
TOTAL: 1110.0
ALSO INFLUENTIAL IN…
CPG & Brands, Legalization & Clemency, Vapes & Accessories
The films of actor, writer and cannabis advocate Seth Rogen have turned the Canadian-born actor into a cult stoner icon. As co-founder of Houseplant, the cannabis home goods and weed company he owns with screenwriter Evan Goldberg, Rogen has long fought the stigmatization of weed and for social equity, supporting the Marijuana Policy Project, Cage-Free Cannabis and Black Lives Matter. Launched as an artisanal smoking accessories store in 2019—many Houseplant products are designed by Rogen himself—Houseplant recently moved into pre-roll sales in California. Rogen chose three strains for the launch: Diablo Wind, Pink Moon and Pancake Ice, all named after weather systems, referencing his classic stoner film, Pineapple Express.
---
Woody Harrelson
Actor
Midland, Texas, United States
FOLLOWERS
IG: 3M
T: 113K
FB: 3M
INFLUENCER SCORE
RECOGNITION: 540.0
VOTING: 70.0
SOCIAL: 300.0
TOTAL: 910.0
ALSO INFLUENTIAL IN…
Hemp, Legalization & Clemency, Retail & Dispensaries
Woody Harrelson, actor, environmentalist and long-time cannabis advocate, opened his first cannabis dispensary, The Woods, in 2022. The "Cheers" star's fondness for his "magical goddess plant" earned him The Emerald Cup's Willie Nelson Lifetime Achievement Award last year. Harrelson partnered with the owners of the Erba Markets dispensary chain to outfit his West Hollywood cannabis shop in the heart of LA's burgeoning "cannabis tourism" district. The Woods is a high-end cannabis boutique positioned as just one of 16 licensed consumption lounges planned for LA's "Emerald Village."
---
Sports Winners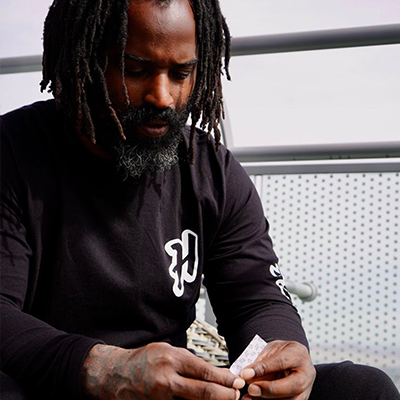 Ricky Williams
Ex-NFL Player & Brand Founder
Austin, TX, United States
FOLLOWERS
IG: 170K
T: 52.1K
LI: 3.1K
FB: 15K
INFLUENCER SCORE
RECOGNITION: 680.0
VOTING: 90.0
SOCIAL: 240.2
TOTAL: 1010.2
ALSO INFLUENTIAL IN…
CPG & Brands, Equity & Labor, Health Activism, Legalization & Clemency, Medical Marijuana
Famed NFL running back Ricky Williams is founder and president of the wellness-driven cannabis lifestyle brand Highsman. Diagnosed with social anxiety disorder, Williams left the NFL in 2004 at the height of his career to promote the healing properties of cannabis. Many thought he was turning his back on greatness, but Williams saw it as an end around to sharing his belief in cannabis with others. A supporter of social equity and Black cannabis entrepreneurs, Williams has expanded Highsman's national footprint working with Black-owned companies like Los Angeles-based Ball Family Farms, producing sustainably grown cannabis exclusively pheno-hunted for strains that target pain, inflammation and anxiety. In January, Williams partnered with Tallahassee, FL-based MSO Trulieve to sell Highsman products in Trulieve dispensaries.
MORE ABOUT TOMMY…
"Ricky was well known for his belief in the power of cannabis during his playing days, and the Highsman brand reflects his values and passion for cannabis."
— Trulieve CEO Kim Rivers
---
Jim McMahon
Ex-NFL Player &
Brand Co-Founder
Scottsdale, AZ, United States
FOLLOWERS
IG: 40.9K
T: 19.2K
FB: 2.6K
INFLUENCER SCORE
RECOGNITION: 460.0
VOTING: 60.0
SOCIAL: 62.7
TOTAL: 582.7
ALSO INFLUENTIAL IN…
CPG & Brands, Health, Medical Marijuana
NFL legend Jim McMahon is co-founder of cannabis brand Revenant, which was established alongside fellow NFL veterans Eben Britton and Kyle Turley as a recreational brand focused on pain management. McMahon led the Chicago Bears to their first and only Super Bowl title in 1985. He and his Revenant partners share similar stories—like so many athletes who play contact sports—of chronic pain, addiction to prescription meds and finding life-changing pain relief with cannabis. Since leaving the game, McMahon has been active in advocating for cannabis legalization and cannabis as an alternative to opioid addiction. During his career, McMahon became addicted to Percocet—taking up to 100 pills a month—and calls cannabis a "godsend."
Advertisement
---
Visual Arts Winners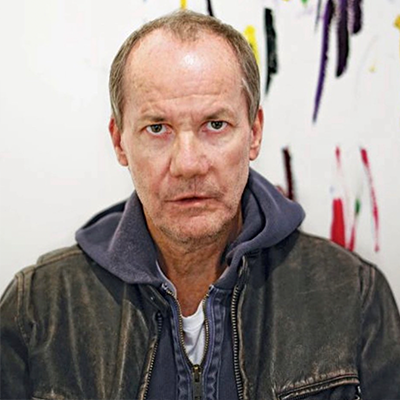 Richard Prince
Artist
New York, NY, United States
FOLLOWERS
IG: 63.9K
T: 23.3K
INFLUENCER SCORE
RECOGNITION: 355.0
VOTING: 110.0
SOCIAL: 87.2
TOTAL: 552.2
ALSO INFLUENTIAL IN…
Clothing & Accessories, CPG & Brands
New York photographer and painter Richard Prince is one of the most revered artists of his generation. Born in 1949, Prince is known for his appropriation of images from popular culture and re-contextualizing them through a process of rephotographing existing images. The famed New York artist crossed cannabis with his canvases when he created his colorful cannabis brand Katz + Dogg. The company sells a range of weed, accessories and merch that bear images inspired by the art brut of children and Prince's own whimsical "hippie" paintings accomplished in the style of les Fauves. Prince's Katz + Dogg launched in 2019 at MedMen dispensaries in Los Angeles, CA.
---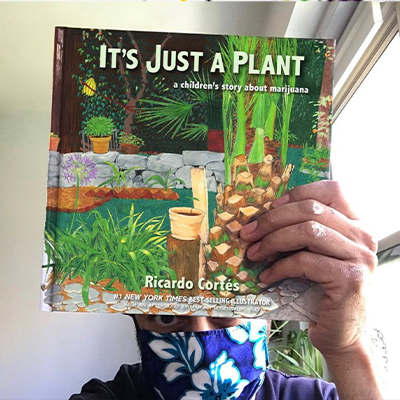 Ricardo Cortés
Artist & Author
New York, NY, United States
FOLLOWERS
IG: 1.2K
T: 1.1K
INFLUENCER SCORE
RECOGNITION: 345.0
VOTING: 90.0
SOCIAL: 2.3
TOTAL: 437.3
ALSO INFLUENTIAL IN…
Legalization & Clemency, Media & Publishing
The pro-legalization message of Ricardo Cortés' 2005 book It's Just a Plant—A Children's Story About Marijuana garnered renewed attention after he shot to fame for Go the Fuck to Sleep, the 2011 best-selling "children's book for adults" written by Adam Mansbach and illustrated by Cortés—and famously narrated by Samuel L. Jackson for the audiobook. The New York Times best-selling illustrator and writer has been a prolific advocate for the legalization and destigmatization of cannabis. A 2021 Medium.com essay by Cortés on defends his use of the term "marijuana" in his work, exploring the complex socio-political history of the plant to reflect on the layers of meaning in the word—seen as a racially derogatory term by those hoping to eradicate it and replace it with "cannabis."
SPONSORED VIDEO
Cannaconvo with Peter Su of Green Check Verified
Cannabis Last Week with Jon Purow interviews Peter Su of Green Check Verified. Peter Su is a Senior Vice President with Green Check Verified, the top cannabis banking compliance software/consultancy in the space. A 20+ year veteran of the banking industry, Peter serves on the Banking & Financial Services committee of the National Cannabis Industry Association. He chairs the Banking and Financial Services Committee for the NYCCIA & HVCIA. He is an official member of the Rolling Stone Cannabis Culture Council. And, he is on the board of the Asian Cannabis Roundtable, serving as treasurer.