Sanity Files: Secrets to Work-Life Balance 
Chelsey Joseph of [WHT LBL] shares her best habits and practices.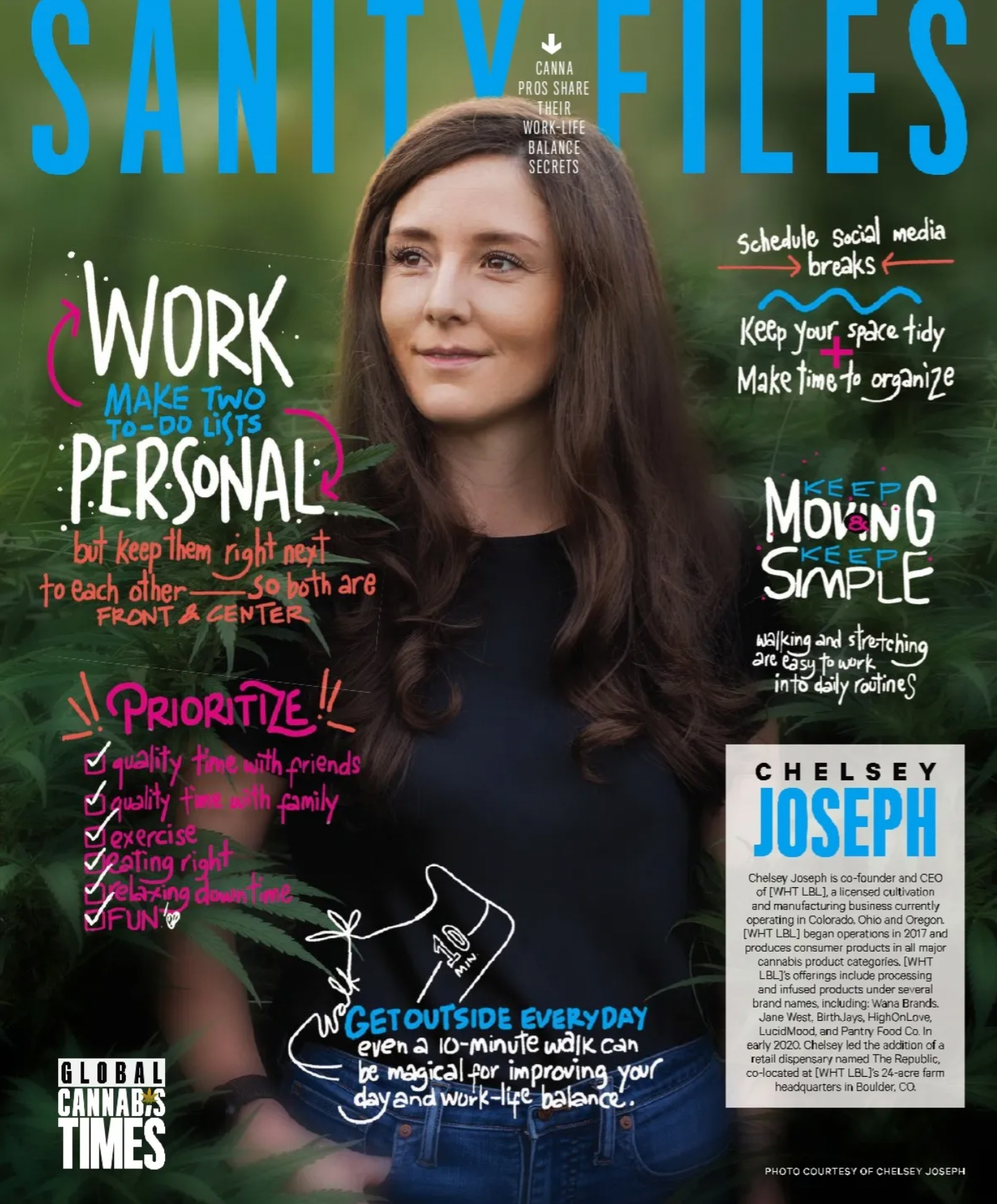 Chelsey Joseph is co-founder and CEO of [WHT LBL], a licensed cultivation and manufacturing business currently operating in Colorado, Ohio and Oregon. [WHT LBL] began operations in 2017 and produces consumer products in all major cannabis product categories. [WHT LBL]'s offerings include processing and infused products under several brand names, including: Wana Brands, Jane West, BirthJays, HighOnLove, LucidMood, and Pantry Food Co. In early 2020, Chelsey led the addition of a retail dispensary named The Republic, co-located at [WHT LBL]'s 24-acre farm headquarters in Boulder, CO.
SPONSORED VIDEO
Cannaconvo with Peter Su of Green Check Verified
Cannabis Last Week with Jon Purow interviews Peter Su of Green Check Verified. Peter Su is a Senior Vice President with Green Check Verified, the top cannabis banking compliance software/consultancy in the space. A 20+ year veteran of the banking industry, Peter serves on the Banking & Financial Services committee of the National Cannabis Industry Association. He chairs the Banking and Financial Services Committee for the NYCCIA & HVCIA. He is an official member of the Rolling Stone Cannabis Culture Council. And, he is on the board of the Asian Cannabis Roundtable, serving as treasurer.