Sanity Files: Secrets to Work-Life Balance 
Tamara Anderson is founder of Culinary &Cannabis shares her best habits and practices.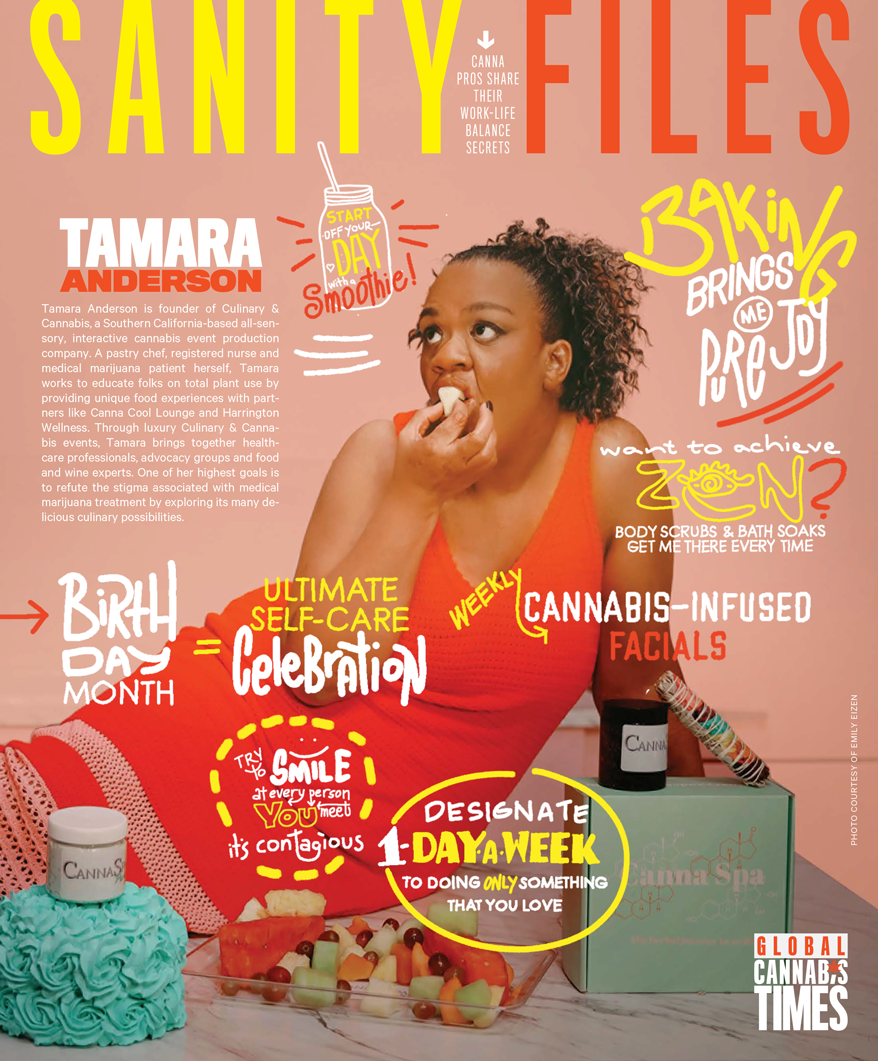 Tamara Anderson is founder of Culinary & Cannabis, a Southern California-based all-sensory, interactive cannabis event production company. A pastry chef, registered nurse and medical marijuana patient herself, Tamara works to educate folks on total plant use by providing unique food experiences with partners like Canna Cool Lounge and Harrington Wellness. Through luxury Culinary & Cannabis events, Tamara brings together healthcare professionals, advocacy groups and food and wine experts. One of her highest goals is to refute the stigma associated with medical marijuana treatment by exploring its many delicious culinary possibilities.
SPONSORED VIDEO
Cannaconvo with Peter Su of Green Check Verified
Cannabis Last Week with Jon Purow interviews Peter Su of Green Check Verified. Peter Su is a Senior Vice President with Green Check Verified, the top cannabis banking compliance software/consultancy in the space. A 20+ year veteran of the banking industry, Peter serves on the Banking & Financial Services committee of the National Cannabis Industry Association. He chairs the Banking and Financial Services Committee for the NYCCIA & HVCIA. He is an official member of the Rolling Stone Cannabis Culture Council. And, he is on the board of the Asian Cannabis Roundtable, serving as treasurer.