The Kush Known as 'The Smell of SNL' Sprouts Sales for Belushi's Farm
Jim Belushi's budding multi-state cannabis enterprise expands it cultivation facilities.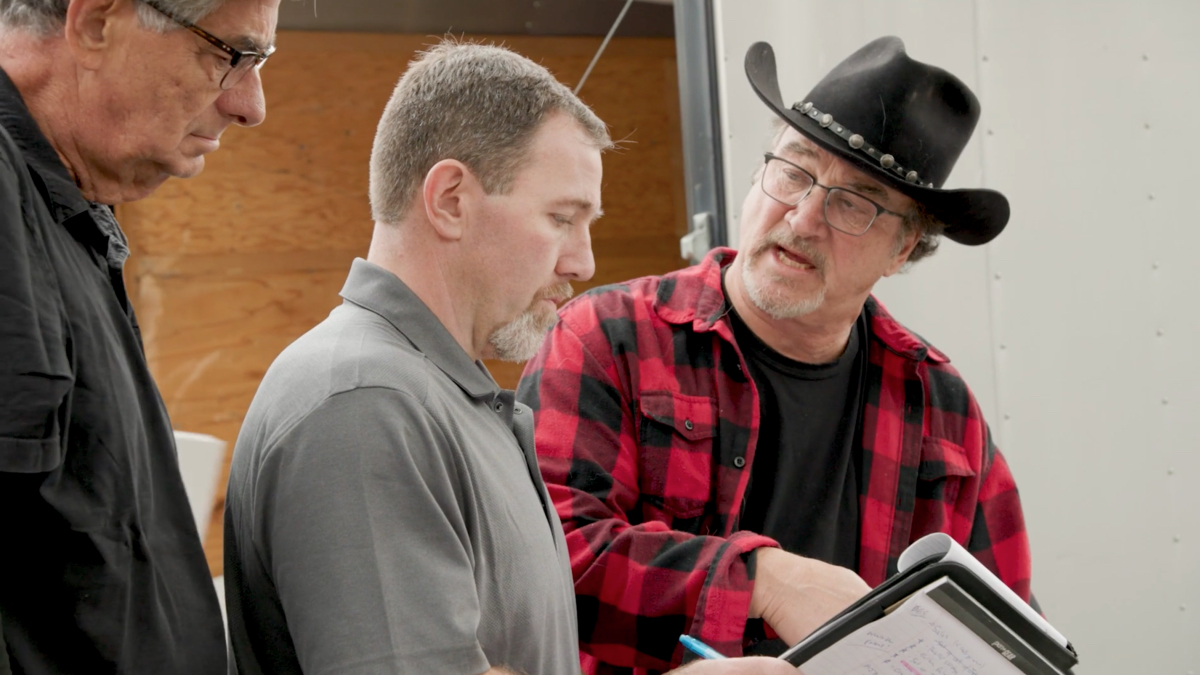 Owner, actor and cannabis advocate, Jim Belushi, stars in "Growing Belushi" the Discovery series about his budding multi-state cannabis enterprise. What began as a meager 48 plants during Oregon's medical marijuana program in 2015, today Belushi's Farm encompasses a sprawling and spiritual 93 acres with 1,800 feet of Rogue River riverfront in Southern Oregon's Banana Belt where the sun, water and air make the perfect combination for naturally powerful and beautiful cannabis.
With a focus on sustainability and creating an even healthier plant environments in a controlled environment agriculture setting, Belushi's Farm employs vertical farming technology. On an upcoming episode of "Growing Belushi" the crew filmed Belushi installing Integrated Hydro Solutions' proprietary Dual Draft design and technology, an integrated solution alleviating microclimate and drainage issues in vertical farming and single-tier farming applications. Dual Draft was developed by Integrated Hydro Solutions (IHS), a product development company specializing in system improvement for the vertical farming industry.
Belushi's Farm is home to a range of offerings including The Blues Brothers, Captain Jack's Gulzar Afghanica (a rare strain from the Hindu Kush region that became known in the '70s as "The Smell of SNL"), Good Ugly Weed, and Growing Belushi on The Discovery Channel.
Having suffered the loss of his brother John to an overdose, and his own journey learning and healing through cultivating cannabis, the farm's proprietor, performer Jim Belushi, is a proponent of the plant's beneficial properties across a spectrum of uses. From enhancing joy and quality of life, mitigating trauma and managing pain, to a harm reduction approach and rebuttal of the opioid abuse epidemic, Jim advocate s for patient rights, adult-use legalization, and freeing cannabis prisoners as an ambassador for Last Prisoner Project, while empowering newcomers to access the profound spiritual and healing powers of quality cannabis.
For more information, visit here.
Advertisement
SPONSORED VIDEO
Cannaconvo with Peter Su of Green Check Verified
Cannabis Last Week with Jon Purow interviews Peter Su of Green Check Verified. Peter Su is a Senior Vice President with Green Check Verified, the top cannabis banking compliance software/consultancy in the space. A 20+ year veteran of the banking industry, Peter serves on the Banking & Financial Services committee of the National Cannabis Industry Association. He chairs the Banking and Financial Services Committee for the NYCCIA & HVCIA. He is an official member of the Rolling Stone Cannabis Culture Council. And, he is on the board of the Asian Cannabis Roundtable, serving as treasurer.