Cheeba Chews Introduces Its Wellness-Centric Edibles Into the Show Me State
Denver-based edibles brand expands into its sixth state market.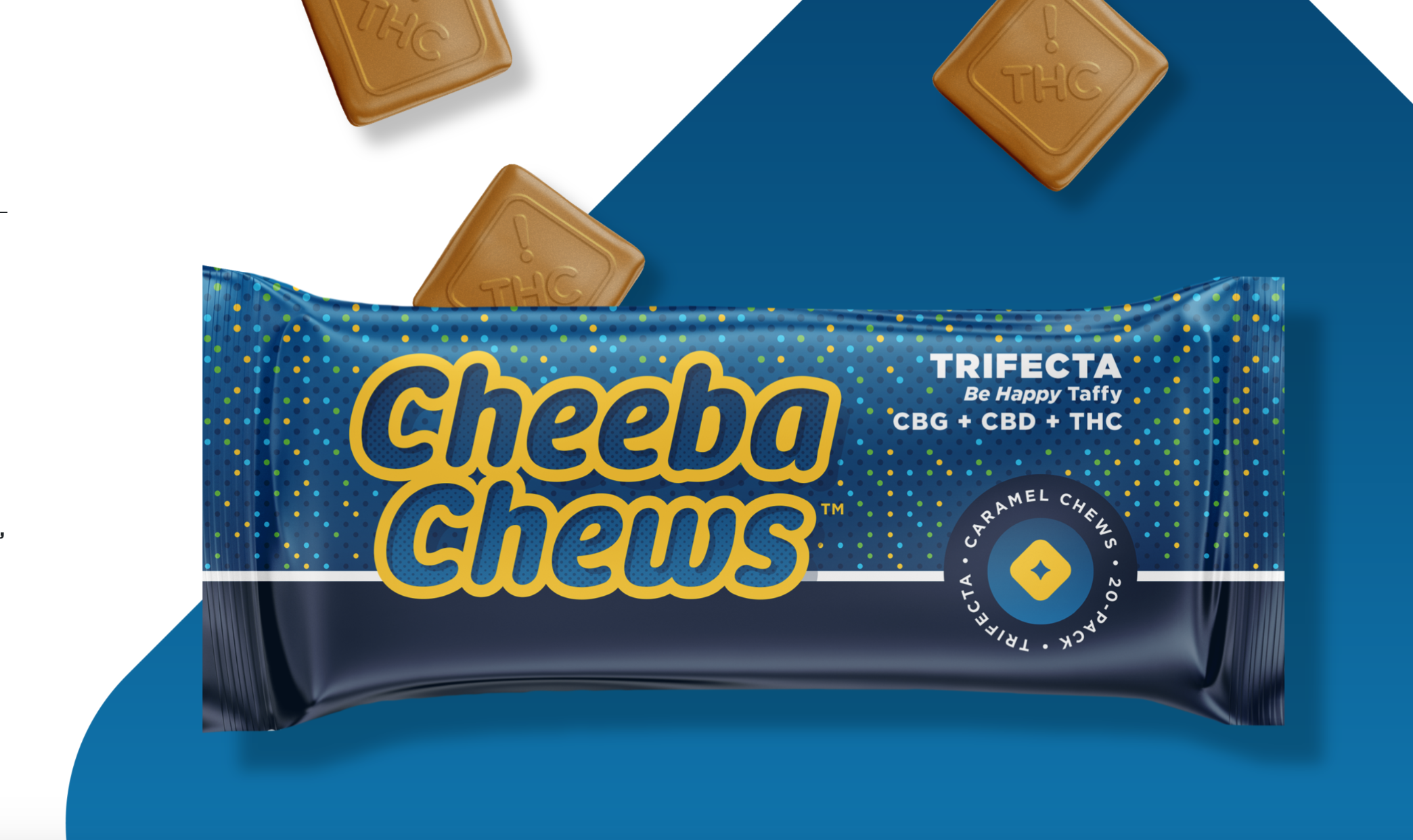 Denver's Cheeba Chews today announced its expansion into Missouri's medical cannabis market through an agreement with Oklahoma-based cannabis distribution company, Stash House. Cheeba Chew's line of wellness-centric edibles are now available in dispensaries across the Show Me State.
Missouri has seen a thriving cannabis market since voters approved legal medical marijuana in 2018. In July, Missouri issued over 13,000 new medical marijuana cards and 8,600 patient renewals. Last month, the state reported $459 million in sales.
"We're excited to thoughtfully expand our Cheeba footprint in Missouri, with the support of the top-notch distribution team at Stash House," says Eric Leslie, chief marketing officer and co-owner of Cheeba Chews.
Growth through manufacturing partnerships
One of Colorado's first edible cannabis brands, Cheeba Chews' entrance into the Missouri medical market spotlights the company's plans for growth through small-market manufacturing partnerships, which help keep initial investments low and manufacturing productivity high.
"We were able to operate Colorado and California by ourselves, and we're a small business," Leslie told Packaging World.  "As new states began to legalize, we were able to establish more of a licensing model to operate in multiple states."
As Federal law prohibits the shipping of THC extracts and oils across state lines, Cheeba Chews ships its base taffies and gummies to its partners along with its state-of-the-art packaging components and equipment. Partners operating state-licensed kitchen facilities source their extracts or oil locally under Cheeba Chew's strict guidance.
Advertisement
The company's  cannabinoid-driven edibles come in variety of doses: from its 500mg Mega Dose Taffy Chews and Extra Strength Green Hornet Gummies, to its Original and wellness line of gummies and taffies crafted with 100mg of THC and complementary ratios of HCV, CBG and CBN.
Founded Colorado in 2009, Cheeba Chews products are now available in medical and recreational markets in California, Colorado, Massachusetts, Missouri, Nevada and Oklahoma.
SPONSORED VIDEO
Cannaconvo with Peter Su of Green Check Verified
Cannabis Last Week with Jon Purow interviews Peter Su of Green Check Verified. Peter Su is a Senior Vice President with Green Check Verified, the top cannabis banking compliance software/consultancy in the space. A 20+ year veteran of the banking industry, Peter serves on the Banking & Financial Services committee of the National Cannabis Industry Association. He chairs the Banking and Financial Services Committee for the NYCCIA & HVCIA. He is an official member of the Rolling Stone Cannabis Culture Council. And, he is on the board of the Asian Cannabis Roundtable, serving as treasurer.