Five Bold Cannabis Investment Predictions You Need to Hear
Beaten down by the dismal returns on cannabis these days? Golden Eagle Partners believes there's light at the end of the downturn.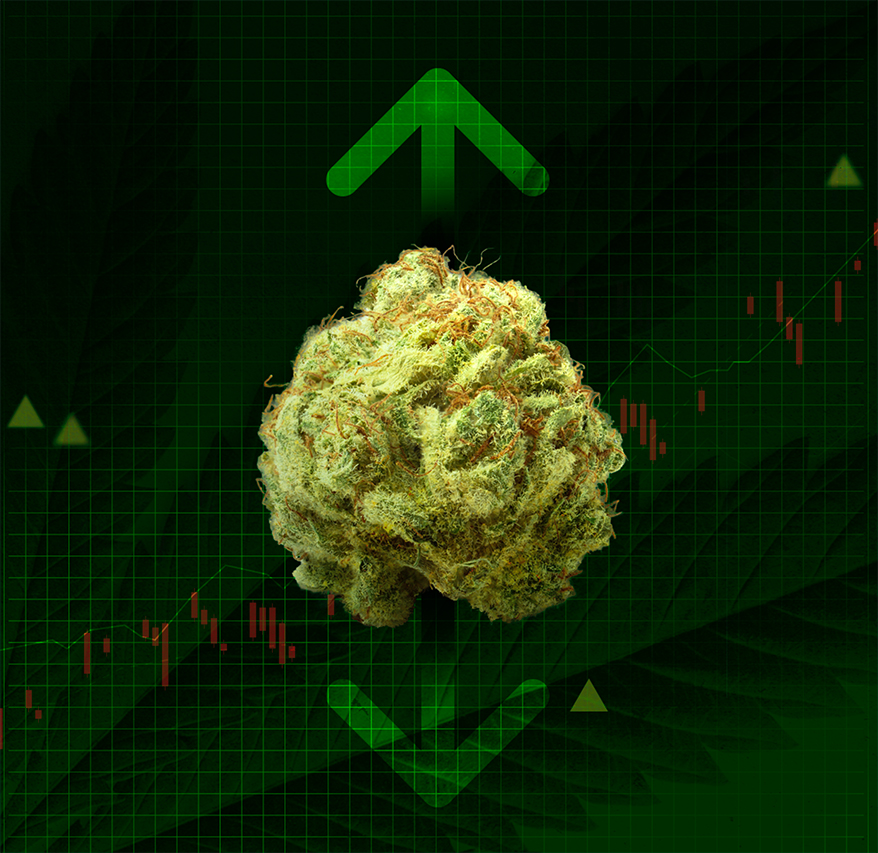 OUR TEAM AT Golden Eagle Partners (GEP) hit the road big time in 2022, traveling throughout the Americas and Europe to get a first-hand view of the global cannabis industry. As we survey the cannabis investing landscape in 2023, there are trends that leap out and reasons for both bullishness and bearishness in different categories and geographies.
We should be cautious about cannabis as an investment but there is also reason for optimism. Even with headwinds for investors, consumption of cannabis is on the rise. Consider the world's largest, albeit fractured cannabis market—results from a 2022 Gallup study indicate there are now more users of marijuana than tobacco for the first time in the United States.
Here are 5 Bold Predictions for this year and beyond:
1 Surviving 2023 will be a strong predictor of future success in North America and internationally. Last year was tough for both THC+ and THC- cannabis companies. This year could be tougher. But operators who do make it through this year should have an easier path to success in ensuing years. Over the last decade, there have been far too many people jumping into the cannabis sector. Due to a lack of enough movement by governments to open markets, as well as other factors, the sector has fallen out of favor with investors. With the capital spigot virtually at a trickle, there will be a culling of the less efficient operators this year. The upshot for survivors is that they should see an increase in market share and success across most geographies as competitors disappear.
2 The stigmas harming cannabis will continue to fall away. Times are tough right now. But GEP believes there will be a positive effect from greater acceptance of cannabis as a legitimate health and wellness product. Especially internationally, where more markets will open and provide more cannabis investment opportunities. For example, a recent study in Czechia found that two-thirds of respondents supported legalizing recreational cannabis. Last year, Thailand removed cannabis from its prohibited drugs list, opening up the popular tourist destination to an exploding number of new cannabis ventures.
3 Science will play a growing role. Hard science has become an increasingly integral part of the cannabis industry. Examples of this include the success of Jazz Pharmaceuticals' (NASDAQ: JAZZ) Epidiolex, a purified cannabinol (CBD) therapeutic launched in 2018. Products based on D8 THC have helped prop up many hemp and THC- companies. The discovery of more ways cannabinoids can help treat certain afflictions and indications will be a major monetary driver in 2023 and years to come.
4 Export isn't as easy as it sounds. It's been several years since interest began in establishing grow operations for export in Colombia, Greece and other countries. Competition is fierce to be one of the main geographies for cultivation and exportation. But regulatory barriers remain—one big one is potential conflict with the UN 1961 convention regarding cross-border shipping of cannabis.
5 Conflict over IP is set to explode. In 2020, Canopy Growth (NASDAQ: CGC) sued GW Pharmaceuticals (acquired by Jazz Pharmaceuticals in 2021), claiming patent infringement. The suit was dismissed but still a sign that the appetite for battling over IP so prevalent in other industries has arrived in cannabis. To wit, Jazz in January filed suit against a number of generic companies for alleged infringement of its Epidiolex IP.
SPONSORED VIDEO
Cannaconvo with Peter Su of Green Check Verified
Cannabis Last Week with Jon Purow interviews Peter Su of Green Check Verified. Peter Su is a Senior Vice President with Green Check Verified, the top cannabis banking compliance software/consultancy in the space. A 20+ year veteran of the banking industry, Peter serves on the Banking & Financial Services committee of the National Cannabis Industry Association. He chairs the Banking and Financial Services Committee for the NYCCIA & HVCIA. He is an official member of the Rolling Stone Cannabis Culture Council. And, he is on the board of the Asian Cannabis Roundtable, serving as treasurer.