Largest Outdoor Farm in California to Cultivate the Santa Barbara Mystique
Farming First's 134-acre cultivation facility is setting out establish "The American Riviera" as a seat of bespoke cannabis.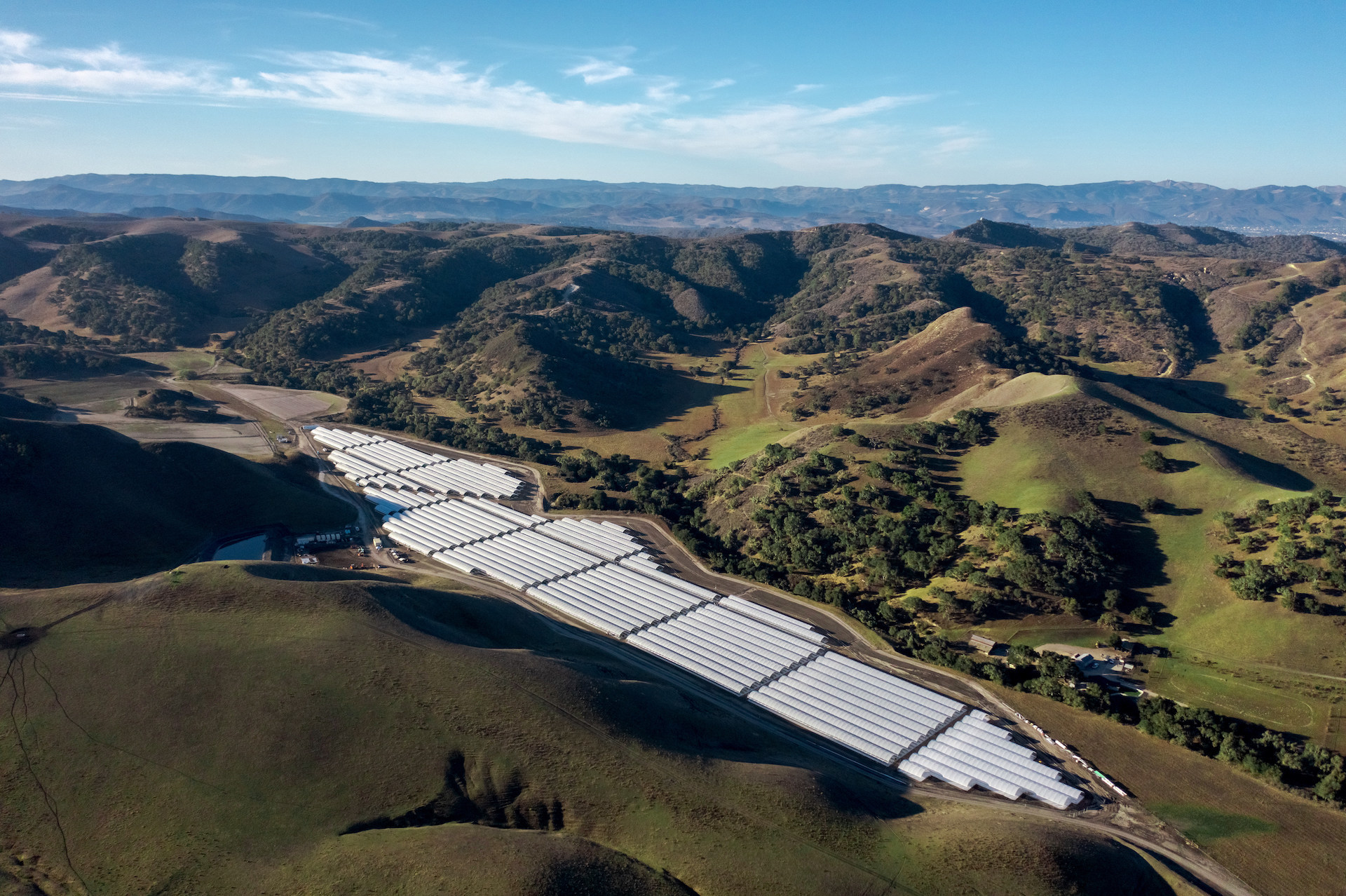 Fifth generation agriculturalist William Terry and entrepreneur Stephen Walden recently unveiled the construction of a new cultivation operation focused on bringing best-in-class farming practices to California sun-grown cannabis. Rooted in verdant Santa Barbara County, Farming First has established 134 acres of rolling outdoor cultivation, possessing entitlements for what will become the largest contiguous outdoor cultivation operation in California.
"Farming First isn't just our name—it's our mission," says Co-founder and CEO Terry, who served on a variety of agricultural boards and is vice president of Terry Farms, a 2,000+ acre specialty crop operation. "My family has farmed California's Central Coast region for more than 125 years, giving me immense respect for the land and surrounding community."
Farming First will also function as a supply company, offering a variety of products and services to the cannabis industry: single-source bulk wholesale flower; white-labeling; co-packaging; and custom farming contracts for specific needs, including dried and cured flower, fresh frozen and unique phenotypical and cannabinoid specific strains.
100 percent solar-powered
With a focus on sustainable growing practices and ethical land management, the company employs energy-efficient farming practices such as water-saving irrigation technology and solar powered hoop houses, while focusing on rich terpene profiles expressed through the company's hybrid farming methodology.
"Farming First is showcasing quality flower through a diversity of strains by applying the best of indoor, greenhouse and outdoor growing techniques to our crop," said Stephen Walden, Co-Founder & Chief Operations Officer. "We like to call our farm a one-lighter because our plants are 100 percent solar-powered by the sun—the best and most natural source there is."
The company has raised over $35M in private funding since its inception, with plans to expand the farm's scale and yield.  Located among the South Coast's storied vineyards and long known as a playground for the rich and famous, the company's brand should be bolstered by the name recognition of having taken root in well-heeled Santa Barbara County.
Advertisement
Chief Branding Officer Scott Wilson, former chief experience officer at Cresco Labs and responsible for creating the industry-leading MSO's House of Brands,  recognizes the value of a pedigree: "Today's cannabis consumer is curious about where their product comes from: where it's grown, how it's grown, and the stories behind the brands they put in their bodies and bring into their homes," says Wilson. "We're providing California operators with flower they can be proud to put their name on, and anticipate launching our own lineup of product brands very soon."
For more information on Farming First, visit www.farmingfirst.com.
SPONSORED VIDEO
Cannaconvo with Peter Su of Green Check Verified
Cannabis Last Week with Jon Purow interviews Peter Su of Green Check Verified. Peter Su is a Senior Vice President with Green Check Verified, the top cannabis banking compliance software/consultancy in the space. A 20+ year veteran of the banking industry, Peter serves on the Banking & Financial Services committee of the National Cannabis Industry Association. He chairs the Banking and Financial Services Committee for the NYCCIA & HVCIA. He is an official member of the Rolling Stone Cannabis Culture Council. And, he is on the board of the Asian Cannabis Roundtable, serving as treasurer.