New Hampshire Cannabis Legalization: Republicans Vote to Kill Bill in Committee
While some 70% of residents support legalization, GOP and Governor think otherwise.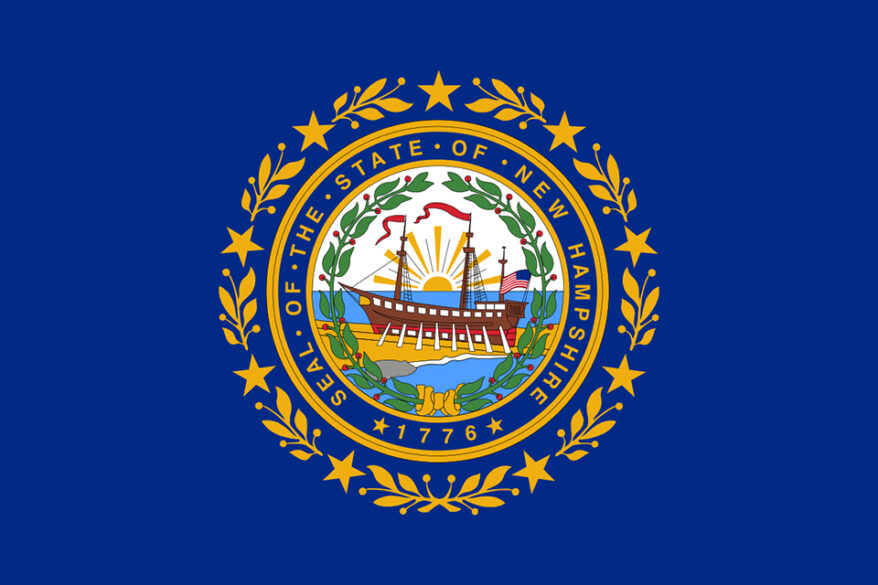 New Hampshire–the only state left in New England that hasn't legalized cannabis—isn't going to be joining its neighbors anytime soon, after a Senate committee recommended killing a cannabis legalization bill on Tuesday.
Senate Judiciary Committee Republicans voted to recommend House Bill 639 "inexpedient to legislate" without discussion. That recommendation will go to a vote before the full Senate on Thursday, the New Hampshire Bulletin reports.
According to the Marijuana Policy Project, even with polls showing that more than "70% of New Hampshire residents support legalizing cannabis, the legalization bills have died in the Senate after passing the House."
Add to that a governor who isn't too keen on the idea, and legalization doesn't appear to coming to the state in the very near future. While Gov. Chris Sununu has said New Hampshire might eventually join neighboring states in legal weed, he has also repeatedly said that "he's hesitant given the state's opioid and fentanyl epidemic," according to NPR.
"You don't legalize more drugs for money," Sununu said at a press conference on May 3rd. "Like, that's just that's not why you do it."
That hesitation was echoed after the latest Senate Judiciary Committee vote, with Senate Majority Leader Sharon Carson, a Republican, saying that "New Hampshire, like many other states, is grappling with the devastating impact of the drug crisis on individuals, families, and communities".
Advertisement
"While I recognize the diverse opinions surrounding the legalization of recreational drugs, now is not the right time for such a measure," Carson added.
HB 639 would allow adults to possess, use, transport, grow, and gift a certain amount of cannabis, and would allow licensed retail sales
"It is long past time that New Hampshire stops wasting scarce tax dollars and valuable local and state policing resources by continuing a restriction that has failed for decades and needlessly ruined the lives of many young and poor Granite Staters," the bill's main sponsor Representative Matt Wilhelm said in a statement last December.
SPONSORED VIDEO
Cannaconvo with Peter Su of Green Check Verified
Cannabis Last Week with Jon Purow interviews Peter Su of Green Check Verified. Peter Su is a Senior Vice President with Green Check Verified, the top cannabis banking compliance software/consultancy in the space. A 20+ year veteran of the banking industry, Peter serves on the Banking & Financial Services committee of the National Cannabis Industry Association. He chairs the Banking and Financial Services Committee for the NYCCIA & HVCIA. He is an official member of the Rolling Stone Cannabis Culture Council. And, he is on the board of the Asian Cannabis Roundtable, serving as treasurer.