Leafly and Alleaves Partner on Integrated Point-of-Sale Software
Integration with leading online marketplace comes days after Alleaves announced its acquisition of Forian's Biotrack in a $30 million deal.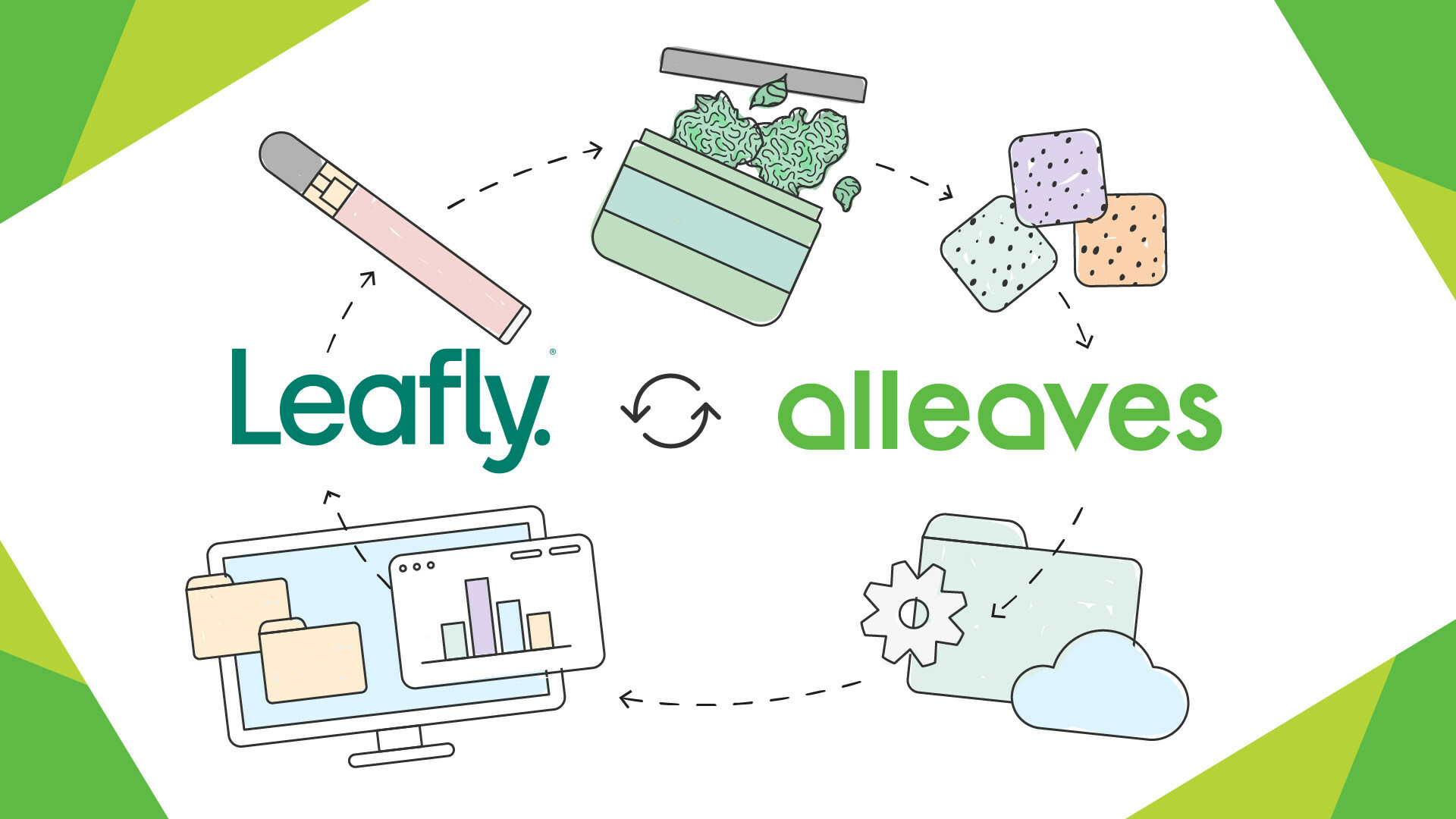 Alleaves, an industry-leading seed-to-sale tech company, announced today new integration with Leafly, one of the world's leading cannabis discovery marketplaces and resources. The companies will work together to provide customers with an all-new and enhanced experience.
With this new partnership, customers will receive real-time inventory updates from Alleaves, with automatic menu syncs between the new point-of-sale (POS) system and Leafly. Cannabis retailers can improve their operational efficiency and enhance their customers' online shopping experience with the POS system integration.
"Alleaves continues to expand our footprint in many ways, one of them being key integrations along the way, says Mike Beedles, Co-Founder and CEO of Alleaves. "Together, Alleaves and Leafly provide key components to further our mission to be the leading enterprise resource planning (ERP) platform for cannabis companies nationwide."
This integration comes days after Alleaves announced its acquisition of Forian's Biotrack in a $30 million dollar deal. The acquisition by Alleaves added POS and traceability platforms, including BioTrack and Cannalytics to the Alleaves offering suite.
"The addition of BioTrack and Cannalytics will accelerate our mission to provide top-of-the-line ERP solutions to the cannabis industry," says Beedles.
The landmark purchase, coupled with a new batch of leading integration partners and rapid expansion into new territories, reaffirmed Alleaves' determination to lead in the cannabis tech industry. For more information, please visit Alleaves' website at www.alleaves.com.
Advertisement
SPONSORED VIDEO
Cannaconvo with Peter Su of Green Check Verified
Cannabis Last Week with Jon Purow interviews Peter Su of Green Check Verified. Peter Su is a Senior Vice President with Green Check Verified, the top cannabis banking compliance software/consultancy in the space. A 20+ year veteran of the banking industry, Peter serves on the Banking & Financial Services committee of the National Cannabis Industry Association. He chairs the Banking and Financial Services Committee for the NYCCIA & HVCIA. He is an official member of the Rolling Stone Cannabis Culture Council. And, he is on the board of the Asian Cannabis Roundtable, serving as treasurer.