Surge in Synthetic Cannabinoids in Ireland's Cannabis Sweets
Report highlights growing trend of cannabis-laced sweets mimicking popular brands.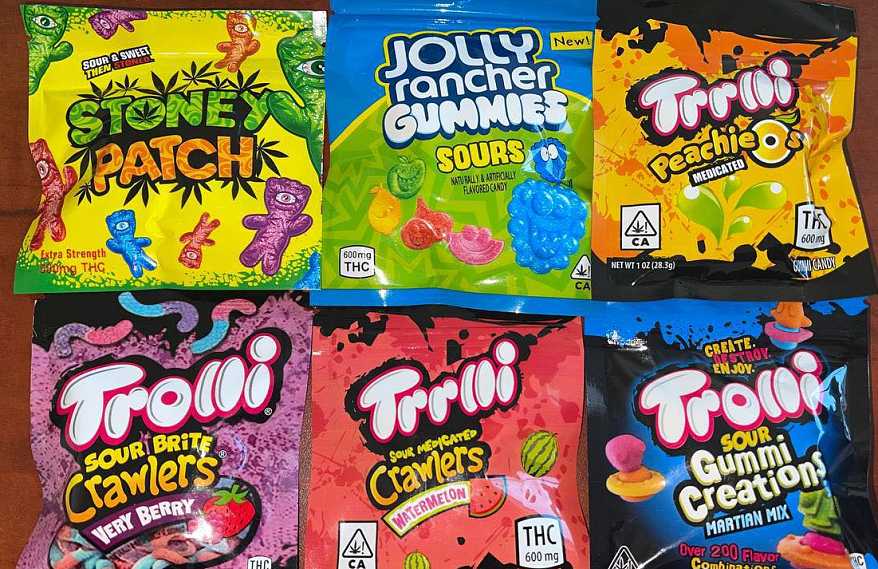 Forensic Science Ireland (FSI) has revealed that more than half of the cannabis sweets seized last year contained synthetic cannabinoids instead of THC. The agency which does forensic work for the Garda Síochána (national police) says man-made chemicals, which simulate the effects of THC, could pose unknown health risks and highlight the complexities in regulating and controlling such substances, reports The Irish Times.
FSI's annual report draws attention to the rising popularity of deceptively innocent-looking sweets, often resembling popular brands like 'Jolly Ranchers' and 'Skittles', and the expansion into other food products like 'Nutella', 'Doritos', and 'Fanta', some containing THC.
The report also underscores the risks to children, with several hospitalizations resulting from THC-infused sweets. The unregulated and deceptive nature of the drug market creates significant challenges for consumers and authorities alike.
The trend emerges as Ireland's Citizens Assembly on Drugs Use voted in favor of a new health-led approach to drug use in October. Under this proposed policy shift, drug use will be viewed primarily as a public health issue rather than a criminal justice matter. Individuals caught with drugs would be directed to health services instead of facing criminal prosecution, reflecting a significant change in the country's drug policy landscape.
SPONSORED VIDEO
Cannaconvo with Peter Su of Green Check Verified
Cannabis Last Week with Jon Purow interviews Peter Su of Green Check Verified. Peter Su is a Senior Vice President with Green Check Verified, the top cannabis banking compliance software/consultancy in the space. A 20+ year veteran of the banking industry, Peter serves on the Banking & Financial Services committee of the National Cannabis Industry Association. He chairs the Banking and Financial Services Committee for the NYCCIA & HVCIA. He is an official member of the Rolling Stone Cannabis Culture Council. And, he is on the board of the Asian Cannabis Roundtable, serving as treasurer.