Fizzy THC Releases First-Of-Its-Kind Dissolvable THC Tablets for Beverages
Minnesota cannabis brand creates water-soluble THC tablets.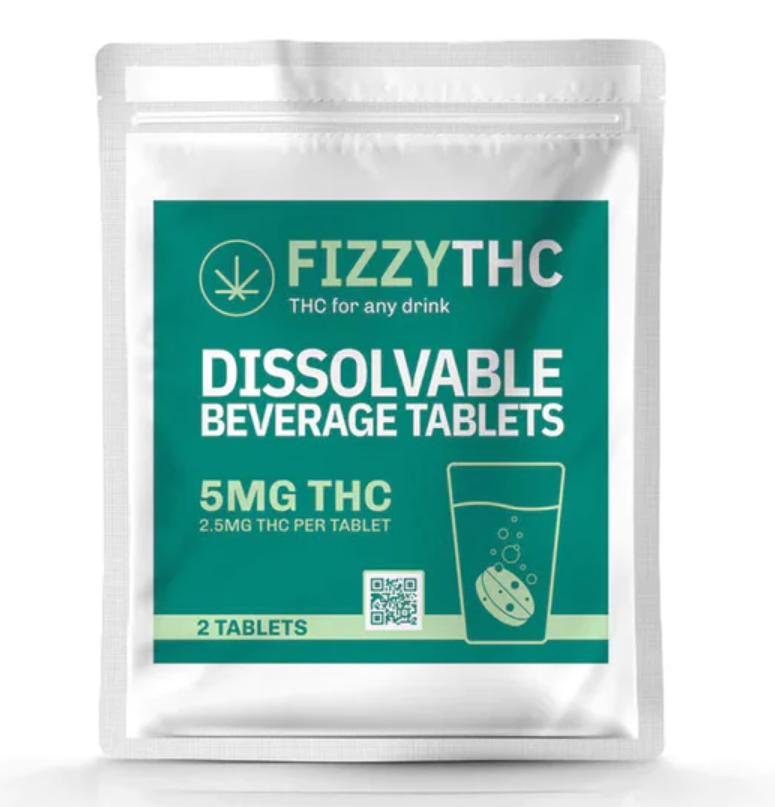 Forget the Alka-Seltzer, there's a new fizzy tablet in town, and its relief is THC.
Fizzy THC's flagship product–dissolvable tablets for beverages– lets people infuse their favorite beverages with low doses of THC.  Fizzy says its tablets are delta-9, hemp-derived products that are tasteless, odorless, and fast-acting.
"Our dissolvable tablets are great for people who want an alternative to alcohol or who want something different from a cannabis seltzer," said David Gonzalez-Cameron, CEO of Twin Cities based Fizzy.
With just a glass of water and a Fizzy tablet, consumers can effect to feel effects in as little as 10 minutes, says the company.
In addition to beverage tablets, Fizzy makes THC-infused sugar cubes for hot beverages, teeth-whitening THC mints and gummies.
"Minnesota is on the brink of having a booming cannabis industry. With new legislation, wildly impressive product innovation, and a growing demand, cannabis is going to grow all over the state," said Gonzalez-Cameron. "These are exciting times and we're just getting started."
Advertisement
As was reported in Global Cannabis Times last week, Minnesota is poised to become the 23rd U.S. State to legalize recreational weed.
"I'm ready to sign it into law," tweeted Gov. Tim Walz on April 20th.
SPONSORED VIDEO
Cannaconvo with Peter Su of Green Check Verified
Cannabis Last Week with Jon Purow interviews Peter Su of Green Check Verified. Peter Su is a Senior Vice President with Green Check Verified, the top cannabis banking compliance software/consultancy in the space. A 20+ year veteran of the banking industry, Peter serves on the Banking & Financial Services committee of the National Cannabis Industry Association. He chairs the Banking and Financial Services Committee for the NYCCIA & HVCIA. He is an official member of the Rolling Stone Cannabis Culture Council. And, he is on the board of the Asian Cannabis Roundtable, serving as treasurer.