Rolling for Freedom: Berner's VIBES and Last Prisoner Project Launch RELEASE PAPERS
New campaign works to streamline public support for cannabis-related criminal justice reform.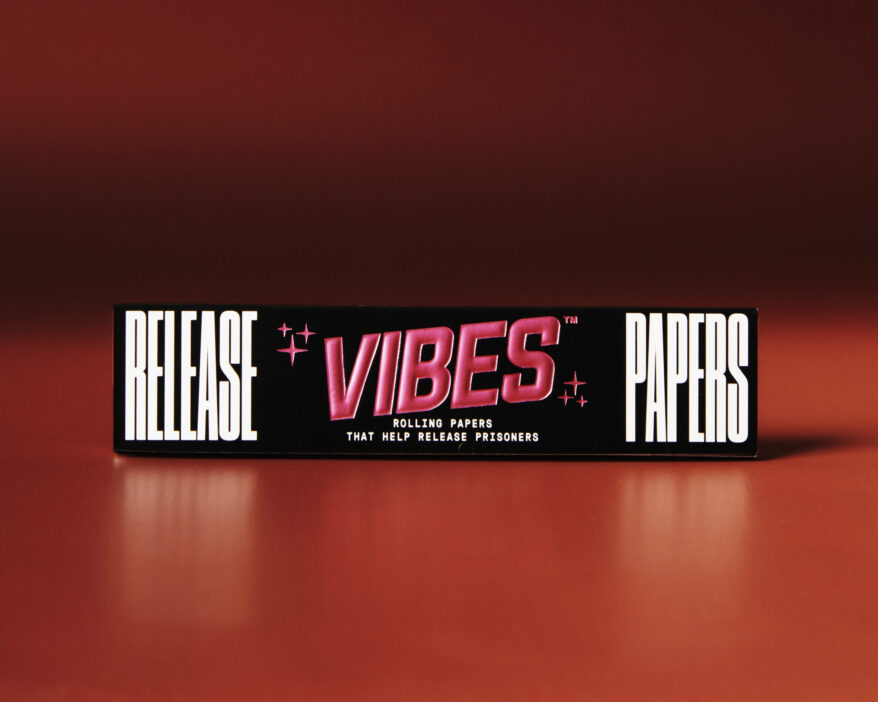 VIBES, the rolling paper brand founded by rapper and entrepreneur Berner, has partnered with Last Prisoner Project and creative company Mother to introduce RELEASE PAPERS, which aims at advocating for individuals incarcerated for marijuana-related convictions.
"So many people are still locked up with lengthy sentences related to cannabis, while many states have already legalized it." Said Berner, the Founder and CEO of VIBES. "This campaign is part of who I am, and we need to support causes like Last Prisoner Project. Together, we can fight for their freedom." Berner, a 2023 Global Cannabis Times Top 100 of Cannabis Winner for Business, has previously helped raise awareness for prisoners like Richard Delisi and Corvain Cooper, and plans to continue advocating for others, including Robert Deals.
The campaign is driven by the staggering number of people incarcerated for cannabis-related offenses in the United States, where marijuana is still classified as a Schedule I substance, resulting in disproportionately high sentences. Surprisingly, 72% of Americans support cannabis pardons.
Each rolling paper will bear the name of one of four incarcerated individuals, along with a QR code directing supporters to release-papers.com. There, they can sign the Cannabis Clemency Now petition, urging the President to release federal cannabis prisoners, and participate in the letter-writing program, sending letters of support to the featured inmates.
The four prisoners highlighted in the campaign include:
Edwin Rubis, serving a 40-year sentence in Talladega, AL for a victimless offense.
Hector McGurk, serving a life sentence in Victorville, CA, without the possibility of parole for a nonviolent marijuana offense.
Moe Taher, sentenced to 25 years in Welch, WV, for selling cannabis.
Ricardo Ashmeade, serving a 22-year sentence in Pollock, LA, for a victimless offense. Despite a reclassification of a California conviction to a misdemeanor, Ashmeade has been denied resentencing by federal courts.
A portion of the profits from RELEASE PAPERS sales will be dedicated to the Last Prisoner Project, an organization calling on President Biden to continue broad-based criminal justice and drug policy reform by granting clemency to the tens of thousands of individuals currently incarcerated due to federal cannabis-related convictions.
Advertisement
SPONSORED VIDEO
Cannaconvo with Peter Su of Green Check Verified
Cannabis Last Week with Jon Purow interviews Peter Su of Green Check Verified. Peter Su is a Senior Vice President with Green Check Verified, the top cannabis banking compliance software/consultancy in the space. A 20+ year veteran of the banking industry, Peter serves on the Banking & Financial Services committee of the National Cannabis Industry Association. He chairs the Banking and Financial Services Committee for the NYCCIA & HVCIA. He is an official member of the Rolling Stone Cannabis Culture Council. And, he is on the board of the Asian Cannabis Roundtable, serving as treasurer.