New Yorkers Could Be Weed Shopping at Farmers' Markets This Summer
Office of Cannabis Management hopes the measure could alleviate a massive cannabis oversupply.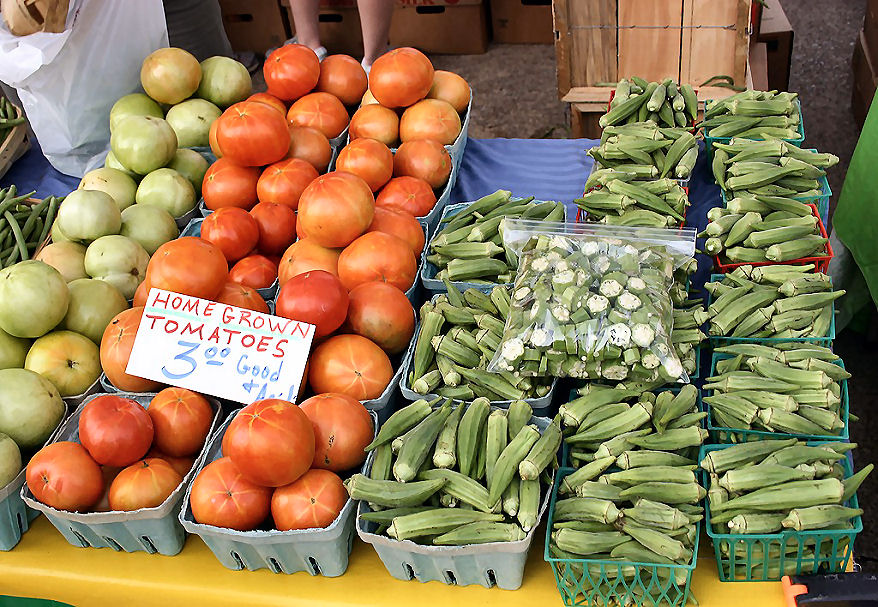 New York is introducing cannabis farmers' markets to address the supply chain challenges in the legal weed industry, says a report by NYup.com. The Office of Cannabis Management (OCM) plans to allow conditional cultivators and retailers to organize and sell cannabis products at farmers' markets during the summer.
OCM Director of Policy John Kagia shared this news during a meeting with the Cannabis Association of New York. The markets will provide an opportunity for cultivators to sell their surplus weed since only 13 retailers are currently operational for the entire state of close to 20 million people.
As of last November, the state's weed surplus was valued at around $750 million, and wholesale prices have been falling ever since, leaving New York's cannabis famers facing a growing cash crunch.
The OCM will permit a minimum of three growers and a retailer to organize events where flower and pre-rolls can be sold at non-storefront locations through the retailer, says the report. The agency intends to grant approval for these events in locations with municipal consent, and there will be no set limits on the number of participating growers.
Details of the pilot program are still being worked out, and it is expected to take at least a month before its launch. The introduction of farmers' markets comes as licensed New York cannabis cultivators are facing significant challenges, with large amounts of unsold products. Many cultivators have been unable to sell the cannabis they cultivated due to limited retail options.
"I think it'll be a good thing to do," one retailer told NYup.com, "but I don't think it's going to solve the issue and bail out the farmers for all that cannabis that's been pretty much sitting in storage."
Advertisement
SPONSORED VIDEO
Cannaconvo with Peter Su of Green Check Verified
Cannabis Last Week with Jon Purow interviews Peter Su of Green Check Verified. Peter Su is a Senior Vice President with Green Check Verified, the top cannabis banking compliance software/consultancy in the space. A 20+ year veteran of the banking industry, Peter serves on the Banking & Financial Services committee of the National Cannabis Industry Association. He chairs the Banking and Financial Services Committee for the NYCCIA & HVCIA. He is an official member of the Rolling Stone Cannabis Culture Council. And, he is on the board of the Asian Cannabis Roundtable, serving as treasurer.