Arizona's First Black Woman Cannabis Dispensary Owner Calls for Marijuana Reform
Alicia Deals launches petition to address injustices and free father from 12-year cannabis sentence.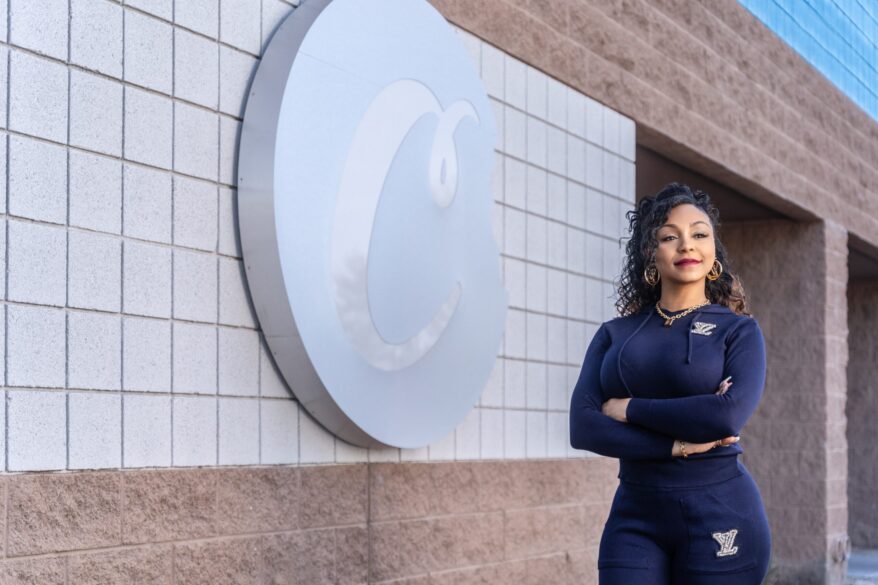 Alicia Deals, the first Black woman to run a cannabis dispensary through Arizona's social equity program, has started an online petition advocating for reform in marijuana laws and addressing injustices in court cases.
The campaign centers on the story of her father, Robert Deals, who has served 12 years of an 18-year prison sentence in Yuma, Arizona, for cannabis-related charges. Ironically, Alicia thrives in the cannabis industry as the owner-operator of the inaugural Cookies dispensary in Tempe.
The online petition (available here) appeals to lawmakers, policymakers, and criminal justice advocates to take immediate action, calling for changes in marijuana legislation, addressing racial disparities within the criminal justice system, providing support for incarcerated individuals with PTSD, and reviewing sentencing guidelines. This call to action considers the evolving landscape of marijuana laws and court rulings from 2010 to 2023 and the persistent racial disparities.
Deals stresses that increased petition signatures will raise awareness not only of her father's case but also of the broader injustices at play. She believes that collective voices can contribute to a more just society.
"My father, Robert Deals, was sentenced to 18 years with the maximum sentencing enhancements – a much harsher punishment than many who have committed crimes that involved a loss of life. This comparison highlights how unjust this system is and calls for a drastic change," said Deals. "His case is an unfortunate example of how outdated laws and racial discrimination continue to plague the legal system."
In addition to her dispensary work, Deals is also the founder and CEO of Life Changers, a company aimed at providing assistance to families in similar situations.
Advertisement
SPONSORED VIDEO
Cannaconvo with Peter Su of Green Check Verified
Cannabis Last Week with Jon Purow interviews Peter Su of Green Check Verified. Peter Su is a Senior Vice President with Green Check Verified, the top cannabis banking compliance software/consultancy in the space. A 20+ year veteran of the banking industry, Peter serves on the Banking & Financial Services committee of the National Cannabis Industry Association. He chairs the Banking and Financial Services Committee for the NYCCIA & HVCIA. He is an official member of the Rolling Stone Cannabis Culture Council. And, he is on the board of the Asian Cannabis Roundtable, serving as treasurer.