Global CBD Beverages Market Forecast to Hit $2 Billion by 2026
The worldwide market for CBD beverages is currently estimated at $1 billion, with the U.S. comprising a 70.9 percent share.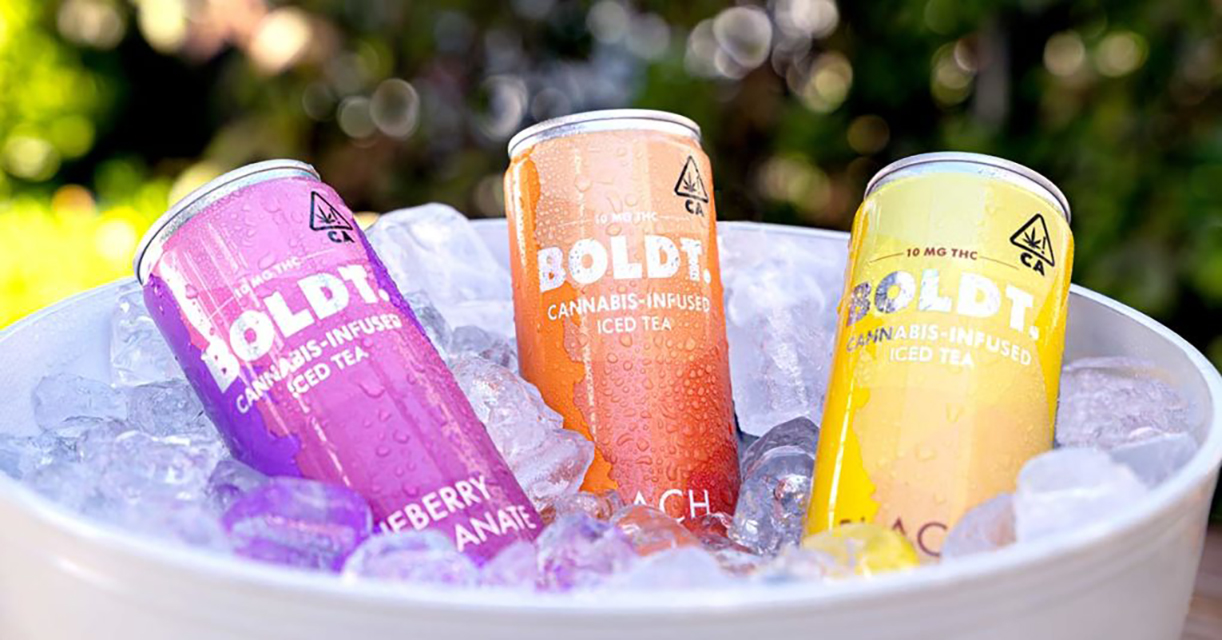 Cannabis beverages are attracting more food and drink companies to the vibrant legal consumables market and a new market study by market research firm Global Industry Analysts sees no sign of the trend fizzing out soon.
The study predicts cannabis-infused drinks will continue go down easy with consumers, reaching a projected global market value of $2 billion globally by the year 2026. The worldwide market for CBD beverages is currently estimated at $1 billion, with the U.S. comprising a 70.9 percent share. Sales of CBD drinks in the U.S. are forecast to reach $752 million this year, Global Industry Analysts said in a statement.
The projected growth is largely attributed to the consumption of CBD-infused beverages as wellness drinks, with sales boosted by their increasing availability through mainstream retail outlets in countries and U.S. states with legalized medical cannabis. The popularity of CBD health drinks reflects demand from new customers, especially millennials and particularly among women. Global Industry Analysts also cited consumers' increasing preference for wellness-branded drinks relative to traditional soft drinks as driving market gains.
While non-alcoholic cannabis beverages dominate the market, CBD-infused alcoholic beverages are also gaining popularity. The alcoholic segment of CBD drinks is expected to see 15.7 percent CAGR over the next five-year period, per the research firm.
North America remains the dominant cannabis drink market. CBD products have gained momentum in the U.S., as 33 states have now legalized medical use of cannabis. Thirteen states now also permit sales and consumption of high CBD/low THC products for medical use.
Globally, Asia-Pacific is forecast to reach an estimated market size of $146.7 million by the year 2026, according to Global Industry Analysts. Cannabis beverage markets in Canada (16.7 percent CAGR) and Europe (16.1 percent CAGR) will also see strong five-year growth, per the research firm.
Advertisement
Other regions around the globe are likely to see slower CBD beverage market growth until restrictions on cannabis use are lifted in more countries.
The demand for cannabis beverages infused with THC for recreational use is also growing among adult customers. The U.S., Canada and Europe are projected to drive 16.2 percent CAGR for THC-infused beverages over the next five years, Global Industry Analysts said.
The current combined market size for THC beverages in these regions is estimated at $422.5 million. Sales are projected to reach $1.2 Billion by 2026. Asia-Pacific sales of THC drink is forecast to reach $76.6 million over the same period.

SPONSORED VIDEO
Cannaconvo with Peter Su of Green Check Verified
Cannabis Last Week with Jon Purow interviews Peter Su of Green Check Verified. Peter Su is a Senior Vice President with Green Check Verified, the top cannabis banking compliance software/consultancy in the space. A 20+ year veteran of the banking industry, Peter serves on the Banking & Financial Services committee of the National Cannabis Industry Association. He chairs the Banking and Financial Services Committee for the NYCCIA & HVCIA. He is an official member of the Rolling Stone Cannabis Culture Council. And, he is on the board of the Asian Cannabis Roundtable, serving as treasurer.