Columbia Care Introduces New Line of Formulated Cannabis Tablets
Balancing cannabinoids and healthy extracts, PRESS 2.0 products are now available in five U.S. markets.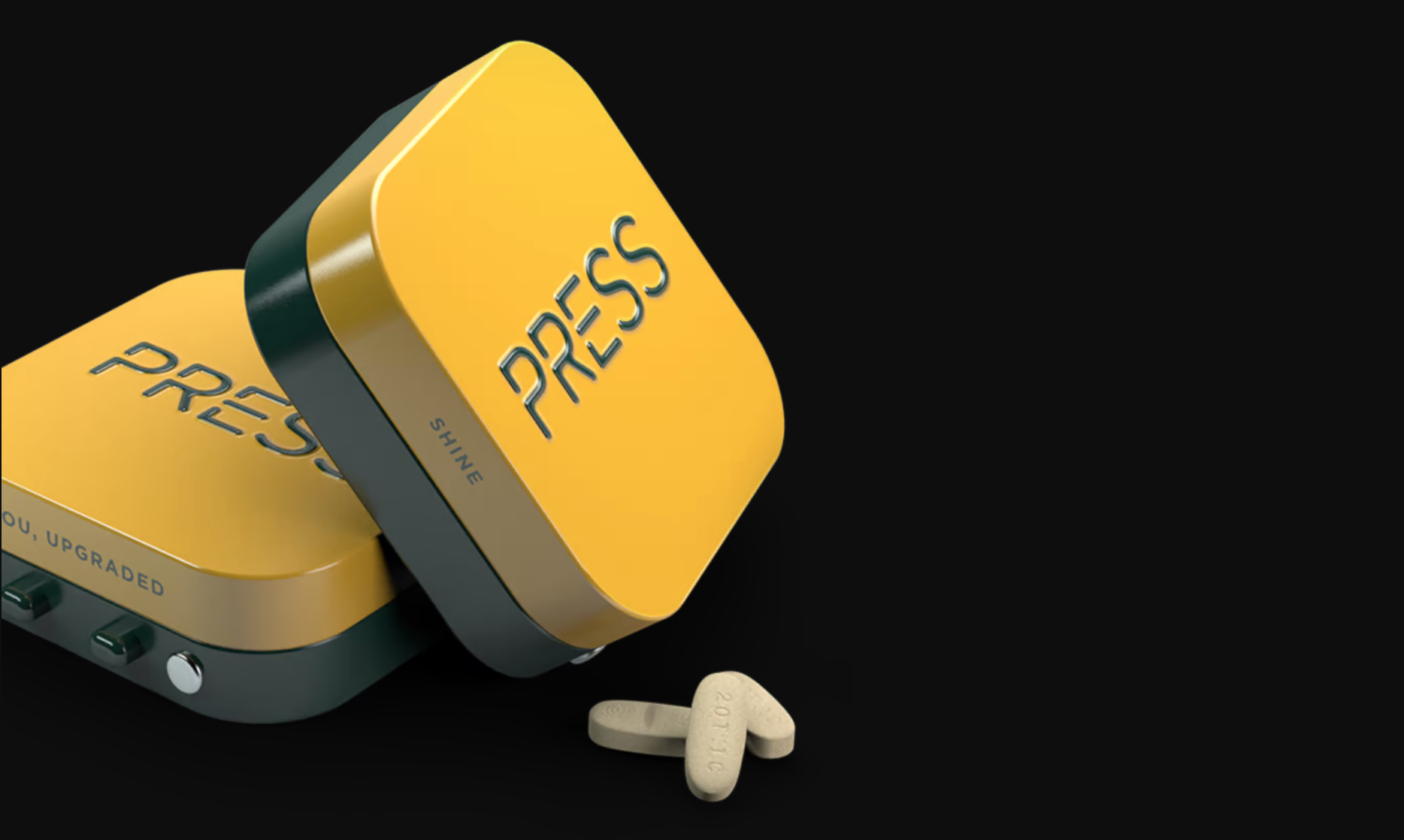 If you've been waiting for your inspiration to come in a pill, Columbia Care (CSE: CCHW) (OTCQX: CCHWF), one of the nation's top MSO providers of medical cannabis and ranked #6 among the Global Cannabis 50, has launched new cannabis tablets under its PRESS brand.
Three new PRESS 2.0 hard-pressed tablets – Shine, Rally and Doze – are now available across Delaware, Massachusetts, New Jersey, Virginia and West Virginia, with launches in additional states planned. The company says PRESS 2.0 was created as a portable, convenient cannabis consumption option.
"A growing number of patients and customers are looking for a discreet and reliable way to consume cannabis – which is exactly what our PRESS brand offers," said BJ Carretta, SVP of Brands, Columbia Care. "PRESS 2.0 goes a step further by offering patients and customers the opportunity to explore three consciously crafted formulations with a range of THC to CBD, or THC to CBG ratios, plus functional ingredients."
All three new products feature fast-acting cannabis and special formulations designed for morning, afternoon, and night routines: Shine tablets include CBG, green tea extract, turmeric and vitamin C to fine tune your morning; Rally tablets are made with CBG, turmeric and vitamin B12 for the afternoon slump; and the Doze tablets feature CBD and magnesium to wind down your day.
For more information about PRESS and PRESS 2.0, visit www.presstablets.com
Advertisement

SPONSORED VIDEO
Cannaconvo with Peter Su of Green Check Verified
Cannabis Last Week with Jon Purow interviews Peter Su of Green Check Verified. Peter Su is a Senior Vice President with Green Check Verified, the top cannabis banking compliance software/consultancy in the space. A 20+ year veteran of the banking industry, Peter serves on the Banking & Financial Services committee of the National Cannabis Industry Association. He chairs the Banking and Financial Services Committee for the NYCCIA & HVCIA. He is an official member of the Rolling Stone Cannabis Culture Council. And, he is on the board of the Asian Cannabis Roundtable, serving as treasurer.