U.S. Confirms Offer to Exchange Brittney Griner for Russian "Merchant of Death"
Russian officials say "no agreement" yet on swapping WNBA Phoenix Mercury star for Russian gun-runner Viktor Bout.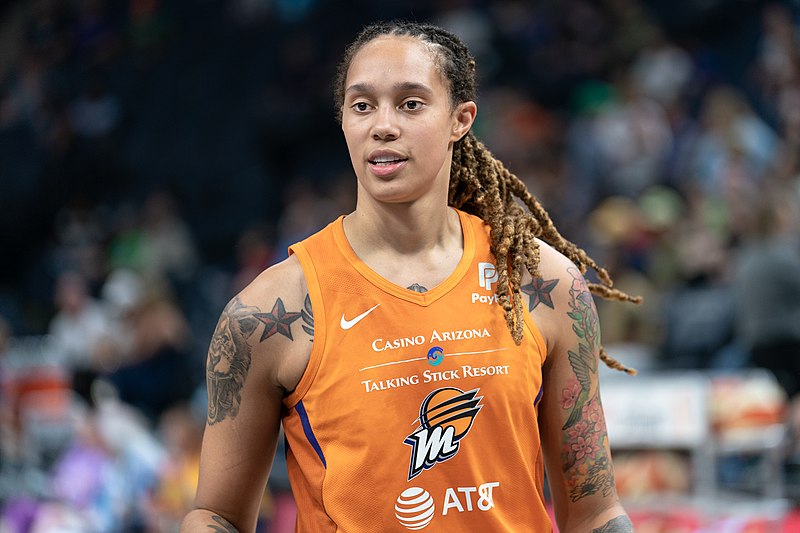 After weeks of speculation surrounding a possible prisoner swap to free WNBA basketball star Brittney Griner, CNN reported that U.S. government in June proposed a deal to exchange Russian arms dealer Viktor Bout for Griner's freedom. The offer, which also seeks the release of Paul Wheelan, a Canadian security executive with American citizenship accused by Russia of spying, was confirmed to CNN on Wednesday by Secretary of State Antony J. Blinken.
However, Kremlin spokesman Dmitry Peskov said Thursday that "so far, there is no agreement on this issue."
Bout, a former Soviet military translator, is known as the "Merchant of Death" for allegedly using his air transport companies to smuggle weapons to Africa and the Middle East. Bout is serving a serving a 25-year federal prison sentence for conspiring to sell weapons to the Revolutionary Armed Forces of Colombia for use against U.S. forces in Colombia. The Kremlin has demanded his release for years, reported the New York Times.
Griner, 31, was arrested in February at Sheremetyevo Airport in Moscow on charges of smuggling cannabis oil vapes in her luggage. Griner pleaded guilty to the drug charges this month in hope of leniency. Griner denied any criminal intent and said she accidentally packed the vapes, for which she possesses a prescription to manage pain.
Blinken told the New York Times the U,S. and Russia had "communicated repeatedly and directly" about an exchange to release Griner and free Wheelan, who is currently jailed in Russia on what the U.S. government says are fabricated espionage charges. The State Department has classified both Griner and Wheelan as "wrongfully detained" and elevated their cases to The Office of the Special Presidential Envoy for Hostage Affairs, which coordinates overseas hostage-related matters.
Advertisement
SPONSORED VIDEO
Cannaconvo with Peter Su of Green Check Verified
Cannabis Last Week with Jon Purow interviews Peter Su of Green Check Verified. Peter Su is a Senior Vice President with Green Check Verified, the top cannabis banking compliance software/consultancy in the space. A 20+ year veteran of the banking industry, Peter serves on the Banking & Financial Services committee of the National Cannabis Industry Association. He chairs the Banking and Financial Services Committee for the NYCCIA & HVCIA. He is an official member of the Rolling Stone Cannabis Culture Council. And, he is on the board of the Asian Cannabis Roundtable, serving as treasurer.