Summertime: The Living May Be Easy, But Picking What to Stock Can Be Tough; Managers and Owners Chime In
Our latest GCT Brain Squad survey sees sales of cannabis drinks and edibles heating up.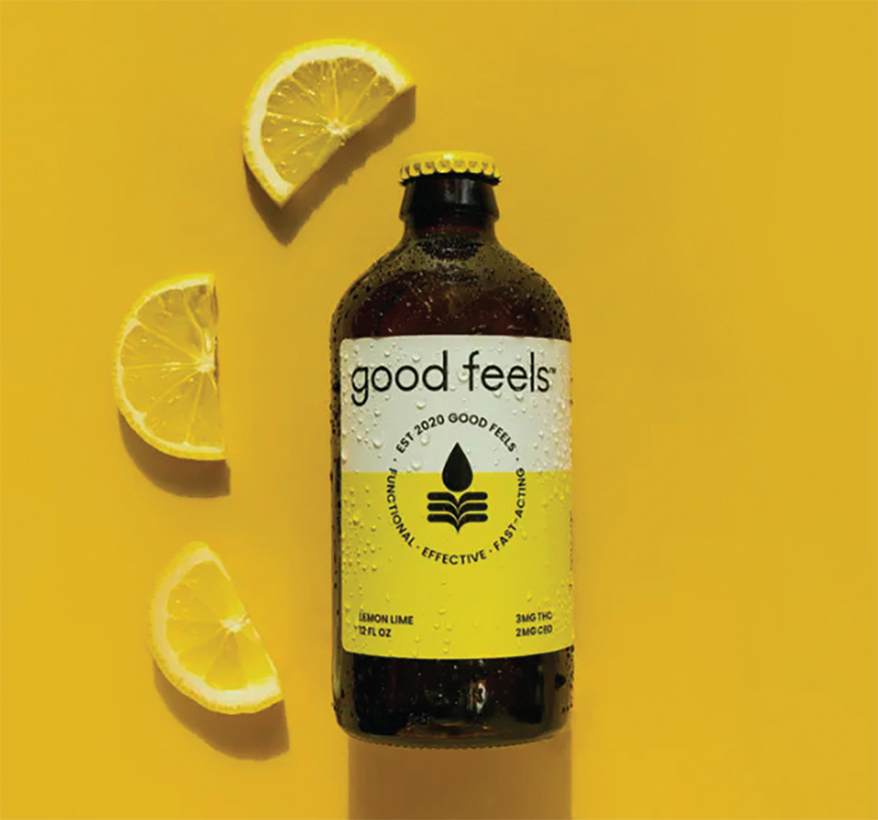 Global Cannabis Times asked members of its Brain Squad — owners and managers who share their cannabis retailing experiences with GCT  — "WHAT ARE YOUR BEST-SELLING PRODUCTS?"
"The infused drink market here in Massachusetts is one of the fastest-growing markets within the cannabis industry. We just launched our products about two months ago and sales have been steadily increasing as the other seltzer manufacturers here are mostly co-packers for multi-state operators, while we are one of two license holders specifically for the drink market." —

Katie Harevich, Good Feels, Medway, MA

"Our secret: Consistent supplies of quality and potent indoor flower delivered less than 30 days from cultivation date to California retailers every harvest. CAM's genetics offerings, price points and quality control help us bring the continuous HEAT!" —

Brendan Gagain, California Artisanal Medicine (CAM), Sacramento, CA

"Flower was added to our menu effective Jan. 1, 2022 and it is driving the incredible increase in patients and sales we are enjoying." —

Michael Smith, Advanced Biomedics, Lafayette, LA

"We've been really moving a lot of our Calm Seas CBD Seltzer." —

Cara Marcoux, Harbor Hemp Company, Coventry, CT

"Our Fun Uncle brand products are quality and affordable. Deli gummies are also big sellers for us." —

Charlotte Faye Mangabat, Caliva, San Mateo, CA

"We sell a lot of solventless live rosin badder and cartridges." —

Meghan Porter, Ancient Roots, Wilmington, OH

"Flower and edibles are the go-to options for any cannabis consumer. The market has more product options in these categories than in any other category." —

Rahul Patel, Fire and Flower, Toronto, ON, Canada

"CBD gummies continue to sell best. Probably because they are the least intimidating product category for the biggest share of consumers who shop with us." —

Matthew Davison, Cannabis Connect, Cape Town, South Africa

"Sunset Connect's infused and non-infused 0.5g 8-packs are all-flower and full-melt pre-rolls made in small batches using SF Indoor flower only. We believe the price-to-quality ratio is the key to success—$45 out the door makes this 8-pack a category leader. Our other bestseller is a $5 sugar trim SF Indoor-grown 1g pre-roll. We believe that artisanal craft cannabis at an approachable price is the key to our fast-moving items." —

Ali Jamalian, Sunset Connect, San Francisco, CA

"Edibles, edibles, edibles. Gummies that move fast are Robhots, Vivid and Zoet." —

Andrea Rowe, Swade Cannabis, St. Louis, MO

"Pre-rolls, pre-roll packs are fast movers. People new to cannabis often gravitate towards edibles and drinks." —

Sean Davis, Rise Dispensaries, Cary, NC
What's the Brain Squad?
If you're the owner or top manager of a cannabis business, you're invited to join the Global Cannabis Times Brain Squad. By taking one five-minute quiz a month, you can be featured prominently in this magazine, and make your voice heard on key issues affecting the cannabis business. Good deal, right? Sign up here.

SPONSORED VIDEO
Cannaconvo with Peter Su of Green Check Verified
Cannabis Last Week with Jon Purow interviews Peter Su of Green Check Verified. Peter Su is a Senior Vice President with Green Check Verified, the top cannabis banking compliance software/consultancy in the space. A 20+ year veteran of the banking industry, Peter serves on the Banking & Financial Services committee of the National Cannabis Industry Association. He chairs the Banking and Financial Services Committee for the NYCCIA & HVCIA. He is an official member of the Rolling Stone Cannabis Culture Council. And, he is on the board of the Asian Cannabis Roundtable, serving as treasurer.