Of Cantaloupes and Cannabinoids: California's Historic State Fair Adds Weed to the Competition
No drought of dazzling talent among Cali's top cultivators as state fair hands out its first cannabis awards.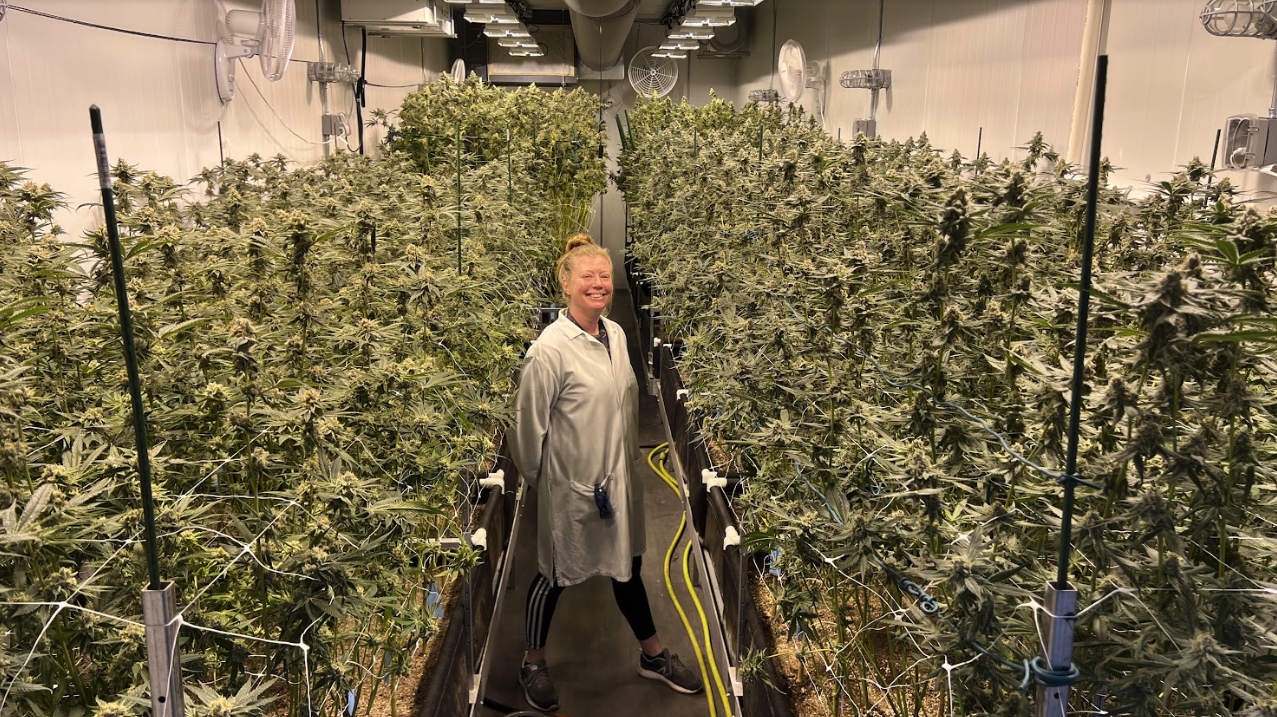 There's a new generation of farmers and breeders at the 166-year old California State Fair, and they're not leading in the family's prized cow. The annual Sacramento-held celebration of California's agriculture, culture and corndogs now has its finest cannabis cultivators vying for a state blue ribbon.
For this year's inaugural CA State Fair Cannabis Awards, more than 300 cultivars and cultivators from throughout the Golden State put their best buds before the eyes of the judge or, in this case, cannabis-testing facility SC Labs.
The science-based competition evaluated cannabis flower across three divisions: indoor, mixed light and outdoor to determine the winners in 10 categories: Cannabinoids consisting of CBDa, CBGa and THCa, as well as terpenes including myrcene, beta-caryophyllene, limonene, ocimene, terpinolene, pinene and a co-dominant category.
A total of 60 trophies and medals were awarded as well as the coveted Golden Bear Award for the "Best of California" overall blue-ribbon winners.
MOCA Humboldt, a Eureka, CA-based plant-touching dispensary, shone in the indoor cannabinoid categories receiving two Golden Bear awards. MOCA Humboldt's Wookies strain bloomed to deliver a prize-winning 42.9% THCa content and its Grape Cookies took home honors for its 5.9% CBGa potency.
Advertisement
San Francisco, CA-based Esensia dominated the outdoor terpenes division with its plants grown in the Mayacama mountains east of Hopland, CA. — receiving two Golden Bears for its work. Esensia's Buddha's Hand strain scored 1.62% for terpinolene and Esensia's Lemon OG produced a 1.63% beta-caryophyllene yield.
Also noteworthy was Mendocino County's Greenshock Farms, which won Golden Bears in the outdoor category for the cultivator's Passion Orange Guava strain (ocimene content 1.16%) and its G Lime Burst securing the CBDa win (18.4%).
"Adding cannabis cultivation, alongside wine, craft beer, cheese and olive oil, was a perfect fit with the CA State Fair's history of celebrating California's rich agriculture history," said California Exposition & State Fair board of director chair Jess Durfee.
For a full list of this year's winners, please click here.
Advertisement
SPONSORED VIDEO
Cannaconvo with Peter Su of Green Check Verified
Cannabis Last Week with Jon Purow interviews Peter Su of Green Check Verified. Peter Su is a Senior Vice President with Green Check Verified, the top cannabis banking compliance software/consultancy in the space. A 20+ year veteran of the banking industry, Peter serves on the Banking & Financial Services committee of the National Cannabis Industry Association. He chairs the Banking and Financial Services Committee for the NYCCIA & HVCIA. He is an official member of the Rolling Stone Cannabis Culture Council. And, he is on the board of the Asian Cannabis Roundtable, serving as treasurer.