Metrc Announces Government Contract with South Dakota
The Florida company's nationwide track-and-trace system provides key tools to medical cannabis market regulators.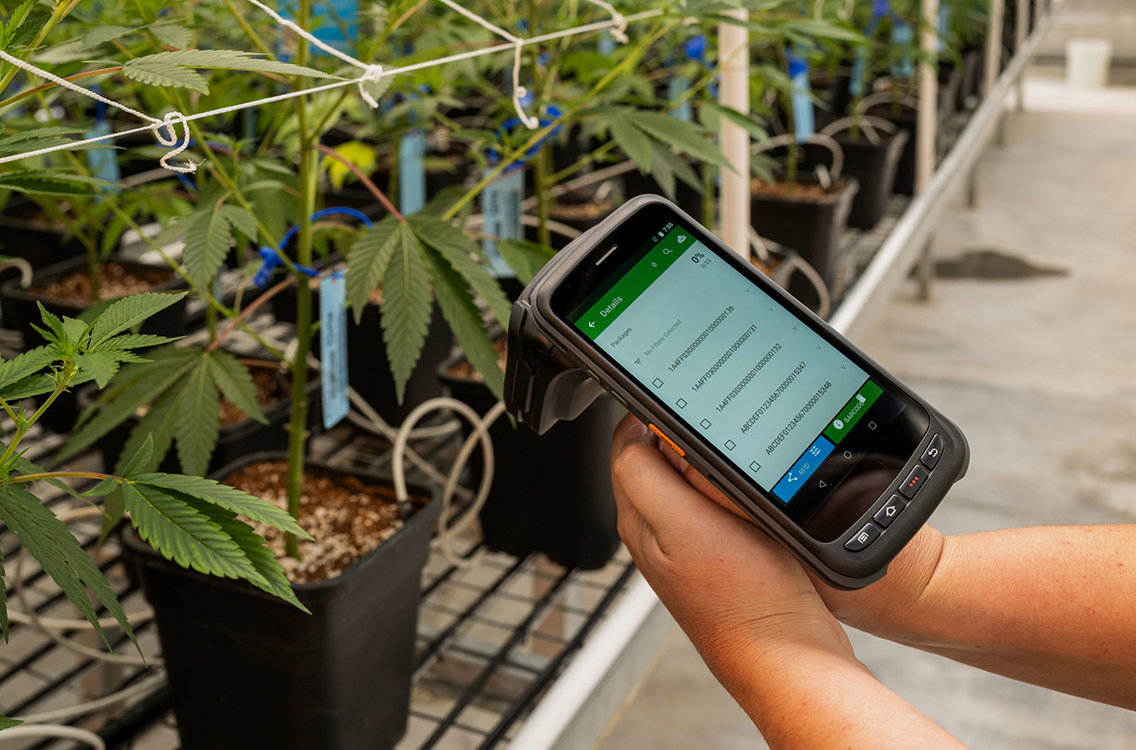 South Dakota has contracted Lakeland, FL-based Metrc to provide its advanced cannabis regulatory system in support of the state's medical cannabis market. The announcement marks Metrc's 20th government contract in the United States for its cannabis track-and-trace system, the company said in a statement.
Metrc serves more than 250,000 users, including growers, testing facilities, dispensaries, state regulators and law enforcement officials, the company said. Tens of millions of plants and cannabis-based products are accounted for in Metrc's system throughout the U.S.
When states legalize cannabis use, regulators face the challenges of protecting public health, tracking inventory, reporting sales and securing the legal marketplace. Software and technology pioneered by Metrc helps streamline these tasks. The company's track-and-trace system combines radio-frequency identification (RFID) tags, advanced software and a secure database to track cannabis during every stage of production and distribution.
Because the Metrc system tracks all cannabis-based product and plants from growth, harvest and processing to testing, transport and sale, agencies can ensure no illicit cannabis enters the legal market and no regulated cannabis is sold unlawfully outside of it. Licensed users of Metrc upload and report every action impacting the status of a plant or the creation of cannabis-based products.
Test results and chain-of-custody information are also linked, simplifying product investigations by regulators. Destruction and disposal of product is recorded to prevent diversion and unlawful sales. Metrc's track-and-trace system allows regulators to quickly identify, isolate and recall contaminated cannabis products, the company said.
Metrc provided similar tracking support to states during the 2019 vaping health crisis, when harmful product was causing injury to users. Metrc reports that its tracking services helped prevent harmful products from reaching consumers.
Advertisement
Metrc's track-and-trace platform will help facilitate the South Dakota medical cannabis program's data collection and regulatory oversight. The security features of RFID-enabled tags, coupled with the company's auditing and data-collection capabilities, have proven to be ideally suited to cannabis regulation, Metrc CEO Jeff Wells said.
Using Metrc RFID tags and handheld readers, regulators can perform site inspections, audits and investigations in a fraction of the time required by line-of-sight barcode or QR code methods. The gathered information will help safeguard the health of South Dakota medical marijuana patients and ensure the transparency of its legal cannabis market, Wells said.
"As South Dakota continues to ramp up their recently implemented medical cannabis market, we are thrilled to have the opportunity to spearhead the state's first-ever track-and-trace program," he said.
"Our team at Metrc is looking forward to working closely with the Departments of Health and Revenue, state regulators and licensed operators to implement a strong regulatory framework that will effectively guide South Dakota's newly emerging medical market down the path to success."
Metrc now holds exclusive government contracts throughout the U.S., including Alaska and Washington, D.C. These jurisdictions have diverse regulatory regulatory frameworks and Metrc's support team provides services scaled and customized to the needs of local agencies and departments. The Metrc team also provides investigation support, auditing of software accounts by facility, reporting support and liaison functionality between industry and licensing entities.
Advertisement
SPONSORED VIDEO
Cannaconvo with Peter Su of Green Check Verified
Cannabis Last Week with Jon Purow interviews Peter Su of Green Check Verified. Peter Su is a Senior Vice President with Green Check Verified, the top cannabis banking compliance software/consultancy in the space. A 20+ year veteran of the banking industry, Peter serves on the Banking & Financial Services committee of the National Cannabis Industry Association. He chairs the Banking and Financial Services Committee for the NYCCIA & HVCIA. He is an official member of the Rolling Stone Cannabis Culture Council. And, he is on the board of the Asian Cannabis Roundtable, serving as treasurer.