CBD That's Good to the Last Drop
Capsoil's infused coffee pods are for those who take their coffee green.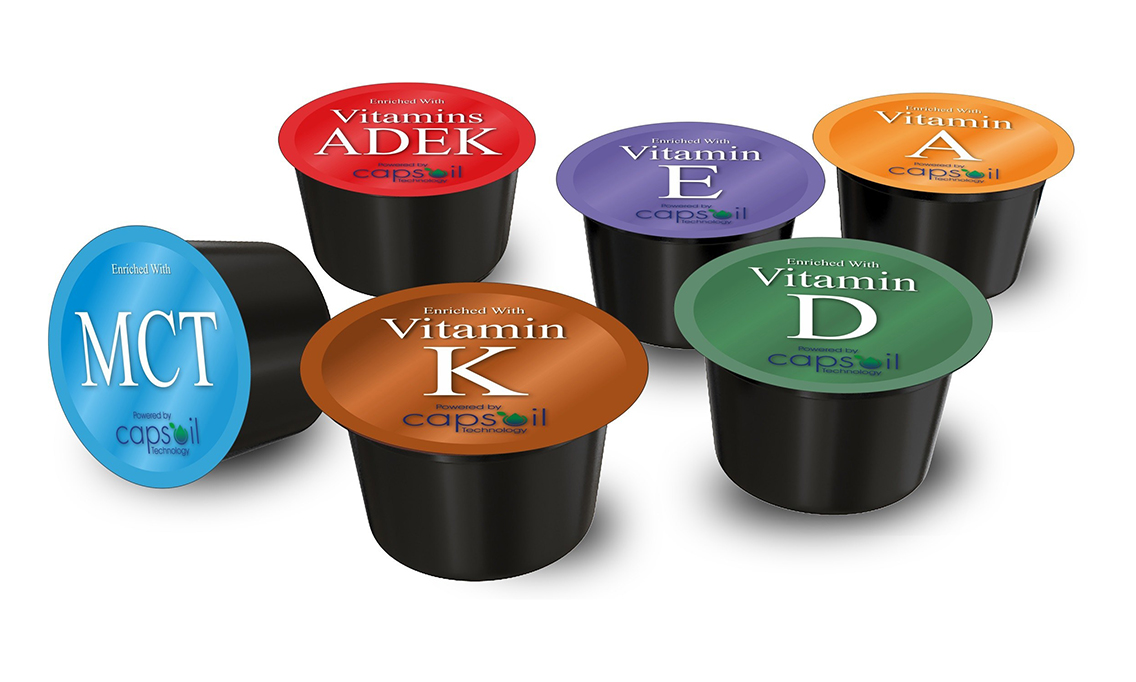 Capsoil FoodTech has announced plans to perk up the faithful office Keurig machine with a new line of coffee pods infused with powdered CBD oil.
CBD is a lipid-based, oil-soluble ingredient that doesn't mix well with the water in coffee. Capsoil's proprietary technology takes any oil-based compound and converts it to a self-emulsifying powder, the company said. The dry, fine powder dissolves easily in either hot or cold liquids. That breakthrough allows the company to incorporate nutrients like CBD, medium-chain triglycerides (MCTs) and vitamins A, D, E and K into their pods. Capsoil claims its powder demonstrates high stability, even in hot temperatures.
"Most vitamins and antioxidants are not water-soluble, and unable to deliver the active compound from the pod to the cup. Another challenge is the stability when mixing functional ingredients with coffee, which typically involves heat," Capsoil FoodTech scientific director Dr. Itay Shafat said.
Capsoil FoodTech is a collaboration between Las Vegas, NV-based Capsoil and Israel-based Prodalim Group, which has its production facilities in the United States.
With consumers flocking to cannabis-derived products, the company sees the inclusion of CBDs and other wellness ingredients as a way of further reinventing the competitive coffee pods market.
"Coffee is functional drink by definition. This is why it is the perfect vehicle for added functional ingredients. You get up in the morning and your first act is to drink a cup of coffee to perk you up and help you focus on your daily routine. Consumers already link coffee with functionality," Shafat said.
Advertisement
In addition to CBDs, Capsoil's self-emulsifying powders containing vitamins, oil-based antioxidants and MCT oil. The company's formulations are also solvent- and chemical-free.
"A coffee pod is a single-use application that protects coffee from moisture and oxygen. We embrace the pods as a courier to deliver the oil-soluble ingredients' benefits and ensure their safety until using them," Capsoil FoodTech CEO Nir Ilani said.

SPONSORED VIDEO
Cannaconvo with Peter Su of Green Check Verified
Cannabis Last Week with Jon Purow interviews Peter Su of Green Check Verified. Peter Su is a Senior Vice President with Green Check Verified, the top cannabis banking compliance software/consultancy in the space. A 20+ year veteran of the banking industry, Peter serves on the Banking & Financial Services committee of the National Cannabis Industry Association. He chairs the Banking and Financial Services Committee for the NYCCIA & HVCIA. He is an official member of the Rolling Stone Cannabis Culture Council. And, he is on the board of the Asian Cannabis Roundtable, serving as treasurer.