Building a Visual Brand: The Top Ten Cannabis Logos
Your logo will tell your story to customers long before you have a chance to shake their hands.
THE BEST BRAND logos instantly express the identity of a company. They serve as visual keys that unlock an emotional response to a brand and kick off our relationship with it. Choosing the right logo is as important as making a great first impression … and a great second impression … and third impression, and so on.
Logos, particularly food and beverage logos, can even generate a physical response. Catch a glimpse of an iconic fast food logo as you drive down the highway and you may actually taste the salty, savory flavor of french fries on your tongue.
A great logo can be purely iconographic—think Nike's "swoosh," Apple's once-bitten fruit or the NBC peacock. Or it can use distinctive typography to spell out a company's name, like IBM, Coca-Cola or Visa. Some of the best logos combine these design techniques, taking letters and turning them into symbols that stand on their own as visual identifiers, as with McDonald's famed Golden Arches or Volkswagen's VW emblem.
Here are some of the most striking logos used by cannabis companies. Our Editorial Board and design team selected these from a mix of representative emblems that included some of the most famous brands in the industry, a selection of cannabis logos earning praise from other business journals and graphic design judges, and submissions made by our Brain Squad reader panel.
Each of the logos we present here received plaudits from our team. More importantly, each has elements that can teach and inspire anyone crafting their own visual representation of a cannabis brand. Here are 25 top cannabis logos, as ranked by our panel:
TOP TEN
Leafs by Snoop
Hip-hop icon Snoop Dogg's cannabis brand uses a golden leaf and optical illusionary lettering to great effect in its logo, earning it top marks from our panel. This logo conveys high-end snazz with a surreal twist, like unwrapping an Almond Roca in an infinity pool. One potential issue—the NHL's Toronto Maple Leafs have filed an IP lawsuit against Leafs By Snoop, claiming the logo is derivative of the hockey club's own trademark leaf symbol (we don't see it, but a court will have to decide).
Advertisement
Smokey's
One panelist remarked that the Smokey's logo made him want to have a chew for the first time in years … and that seems exactly right. The circular design, scripted stamp of "Smokey's" and a faithful canine companion makes this logo feel as comfortable and reliable as a can of tobacco in your back pocket.
Cookies
What more to say about Cookies that we haven't said already (see our interview with Berner on p28)? Our panelists love the cookie with a bite taken out of it shown here, but the globally renowned cannabis brand doesn't always incorporate that image in its visual marketing. The key to the Cookies logo is the signature blue-and-white color scheme and the warm, fluffy, just-short-of-cartoonish font.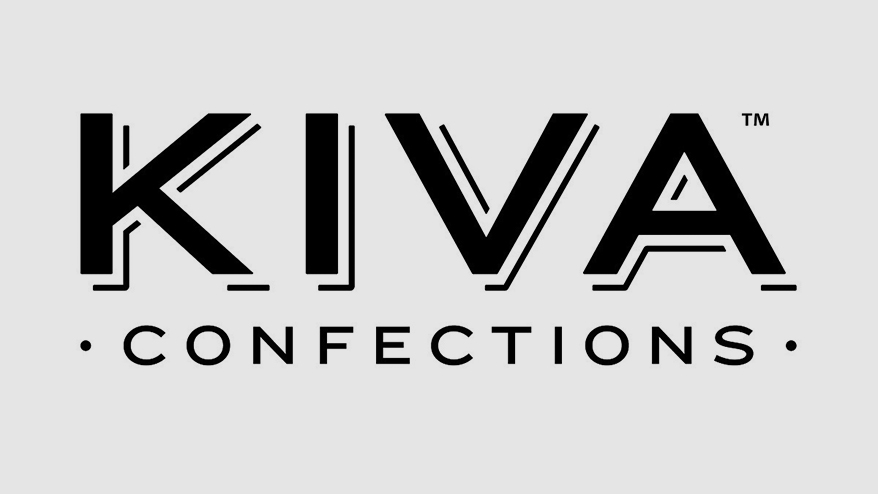 Kiva Confections
There's something striking about this logo's minimalist use of lines and angles to convey depth in its lettering with the barest of offset strokes. Our panel ranked it No. 4 overall but no one was quite sure why they liked it—a sign that the designer did a subtly brilliant job.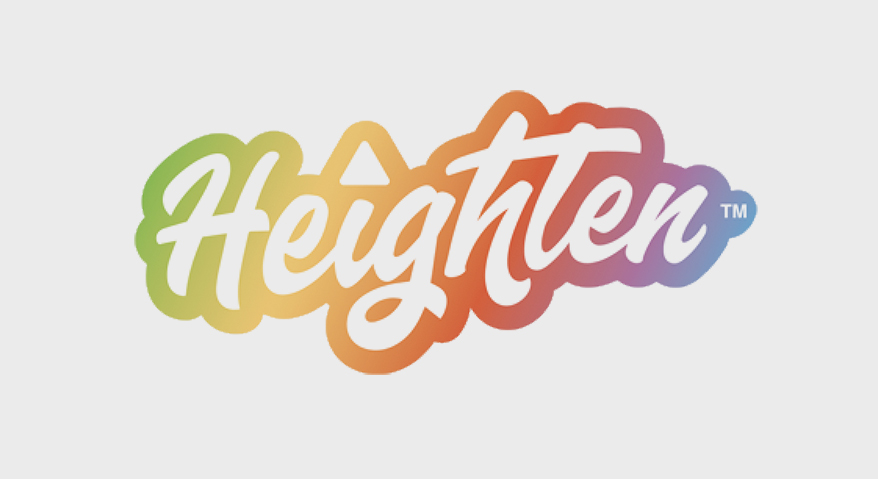 Heighten
LabCanna's logo for its Heighten branded line of Delta-8 gummies and vapes presents a floating, cloud-like image that makes good use of a simple upwards arrow dotting the "i." Our panel dug the eye-popping color scheme in this rainbow iteration of a logo that also comes in b&w.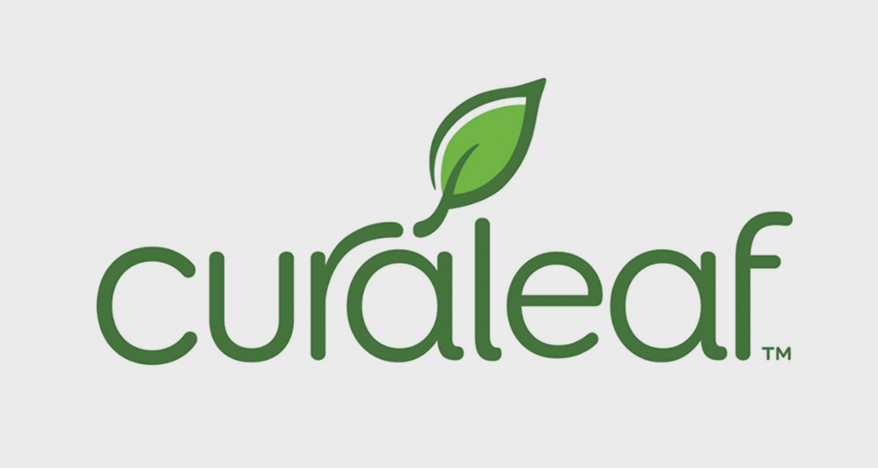 Curaleaf
With clean, calming lines, Curaleaf's corporate logo is the first of the more medical logo looks to impress our panel. The clever thing about this logo is that the leaf element can either stand alone or serve as a flourish on the company name.

Marley Natural
This isn't the most imaginative logo but it is a wonderful fit for the legacy of Bob Marley, whose estate developed the Marley Natural cannabis brand with Privateer Holdings of Seattle, WA. The iconic Lion of Judah, here represented in a rough woodcut style, invokes Rasta symbolism and the religion's ties to the Ethiopian Empire.
Advertisement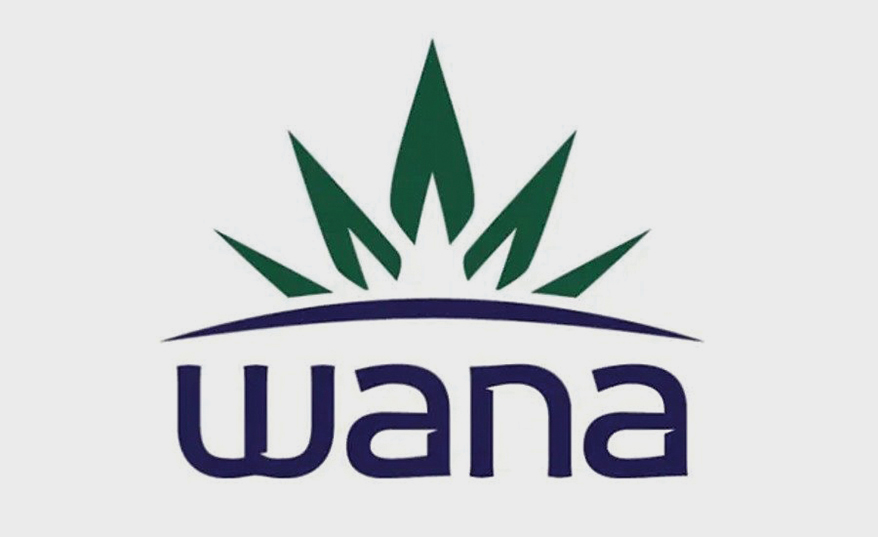 Wana
Founded in 2010, Wana Brands is one of the oldest CBD companies around and in recent years has added THC-based products to its portfolio. Wana's simple, purposeful logo evolved from some busier past iterations that featured city skylines and trees. They done right here.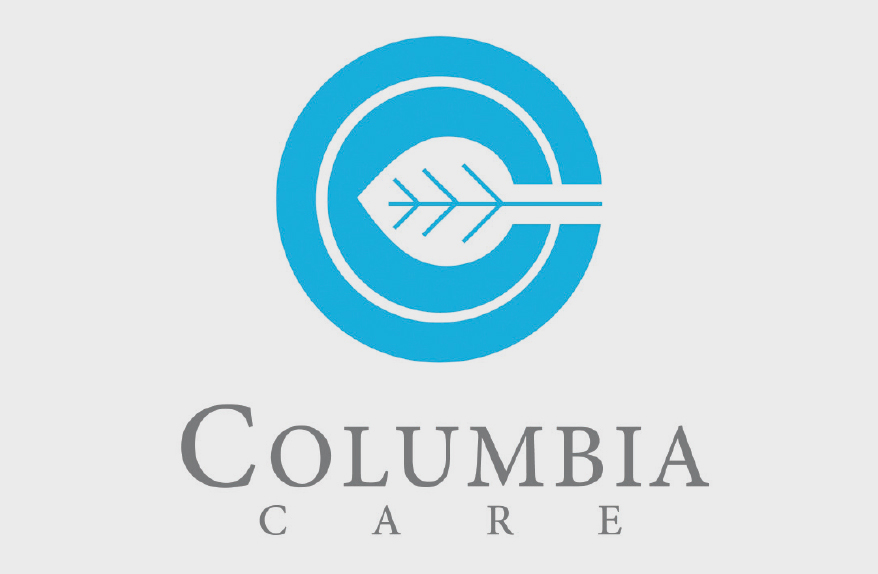 Columbia Care
Cresco Labs' acquisition of Columbia Care is nearly complete, so this logo may not be long for the world. Like Curaleaf's logo, this emblem conveys a calming, therapeutic feeling—though the strong, double-c-and-leaf image is somewhat undercut by an uninspired typeface underneath. In a design like this, the main element should be used as a standalone logo whenever possible.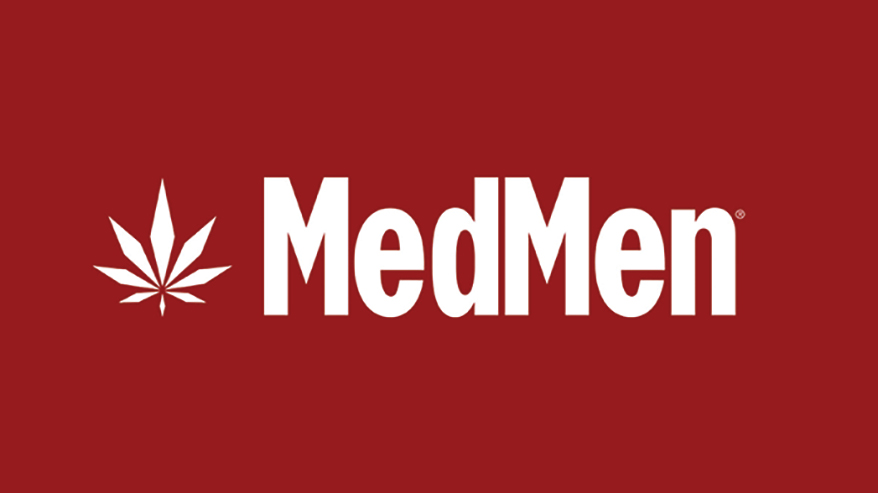 Medmen
MedMen the company has had a rocky year but MedMen the company logo remains a strong and powerful brand-builder, according to our panel. The white-on-crimson contrast packs a wallop and the cannabis leaf placement makes this logo almost feel like an athletic wear brand conveying energy and drive.
11. Nomad Grown, 12. The Higher Path, 13. Leafly, 14.Tie Doobie, Nights, 14.Tie Pistil Data, 16. Trulieve, 17. Willie's Reserve, 18.Tie Connected, 18.Tie Goodship, 18.Tie Humboldt Standards, 21. Mhco, 22. Harbor Hemp Company, 23.Tie Jungle Boys, 23.Tie Tilray, 25. Jushi Holdings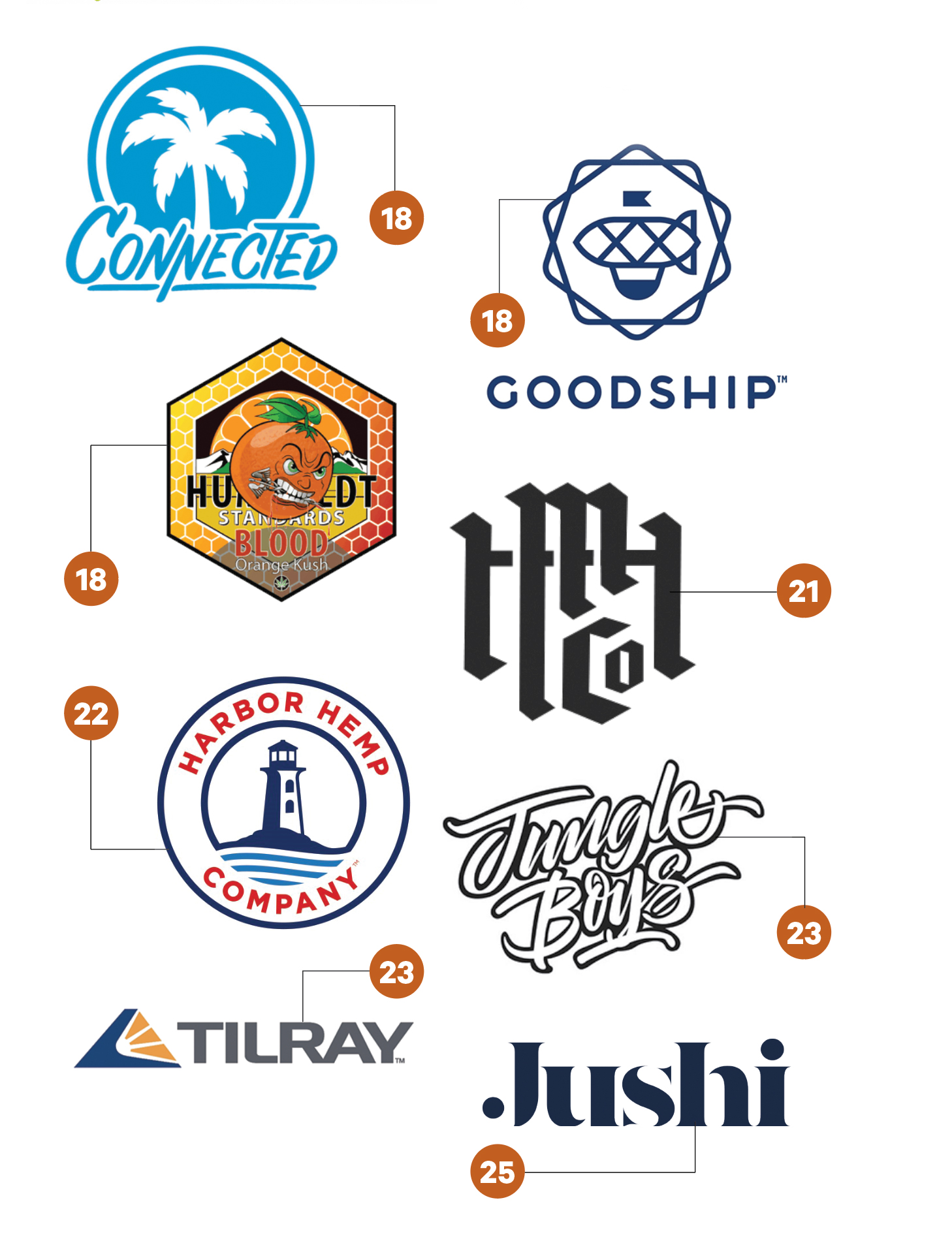 SPONSORED VIDEO
Cannaconvo with Peter Su of Green Check Verified
Cannabis Last Week with Jon Purow interviews Peter Su of Green Check Verified. Peter Su is a Senior Vice President with Green Check Verified, the top cannabis banking compliance software/consultancy in the space. A 20+ year veteran of the banking industry, Peter serves on the Banking & Financial Services committee of the National Cannabis Industry Association. He chairs the Banking and Financial Services Committee for the NYCCIA & HVCIA. He is an official member of the Rolling Stone Cannabis Culture Council. And, he is on the board of the Asian Cannabis Roundtable, serving as treasurer.